An international team of experts, united by the same intention - Create remarkable digital products.
Working within a variety of industries from health, manufacturing to entertainment and many more.
Development and maintenance of technical solutions for Lahkonočnice, a project rooted in social responsibility.
Provision of digital assistance through technical solutions, digital campaigns, and website creation for Atlantic Grupa, and it's food brand Argeta.
Fueling growth through a comprehensive digital makeover, centralizing data, and enhancing web/mobile platforms across the vertical pipeline.
Propelling growth by advancing the digital presence in the electronic heating industry.
Repositioning towards market leadership in the pet food and products sector, with an emphasis on digital strategy to boost sales performance and redefine customer engagement.
Refining and bolstering employee outreach and loyalty across numerous point of sales locations.
Conception, design, and upkeep of an online safety education game platform for children, crafted in collaboration with ITU.
Uplifting digital communication and relationships, engaging healthcare experts and patients across a multitude of projects.
Transformation and adaptation of Ljubljana's online souvenir sales strategy, pivoting to meet the demands of pandemic-induced restrictions.
Evolution and overhaul of web presence, catering to the rebranding and positioning needs of Outfit7 and Talking Tom & Friends.
Quality over quantity in projects & people.
Since CNJ's establishment more than a decade ago, we have launched 350+ web and mobile products and grown our team to 17 international experts.
We invest in knowledge and put our work to the test.
Certifications
NN/g UX certified
Statamic Official Partner
Scrum Alliance CSM certified
AAA Highest Creditworthiness
Umbraco Offical Partner
Awards
Netko.si - Gold Award
Awwwards
Monaco Luxury Awards 2022
CSSDA - Best UI/UX & Innovation
Websi Awards
Client reviews
Client reviews
Next to client work, there are our self-initiated projects. Here's a few.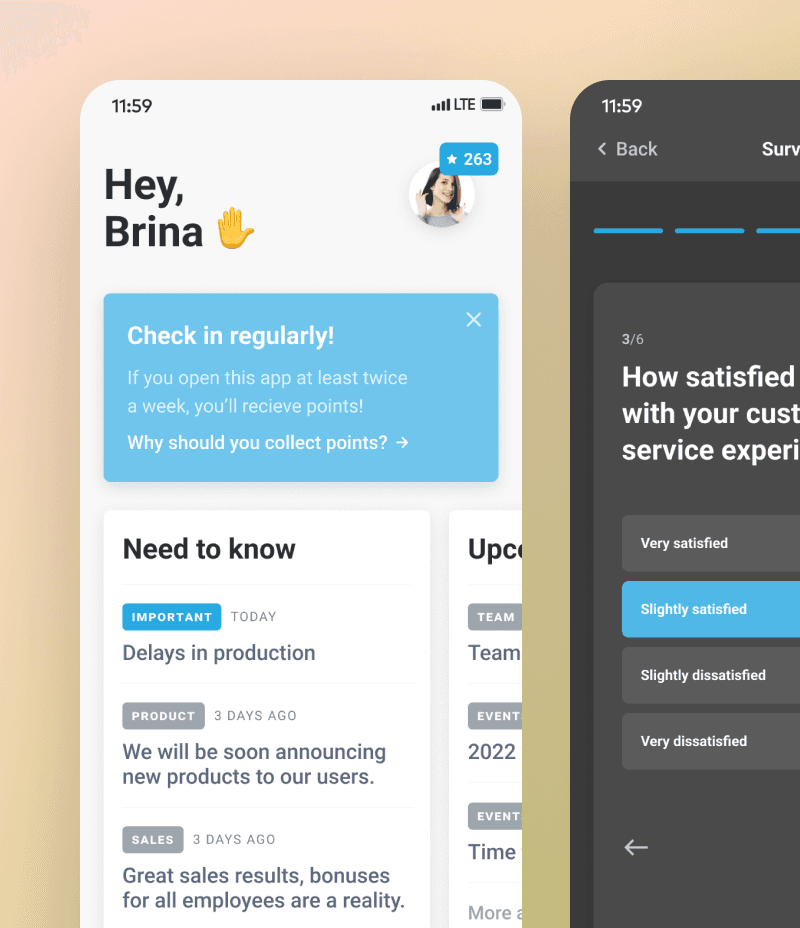 Inspire App
Mobile ecosystem for employee engagement and loyalty.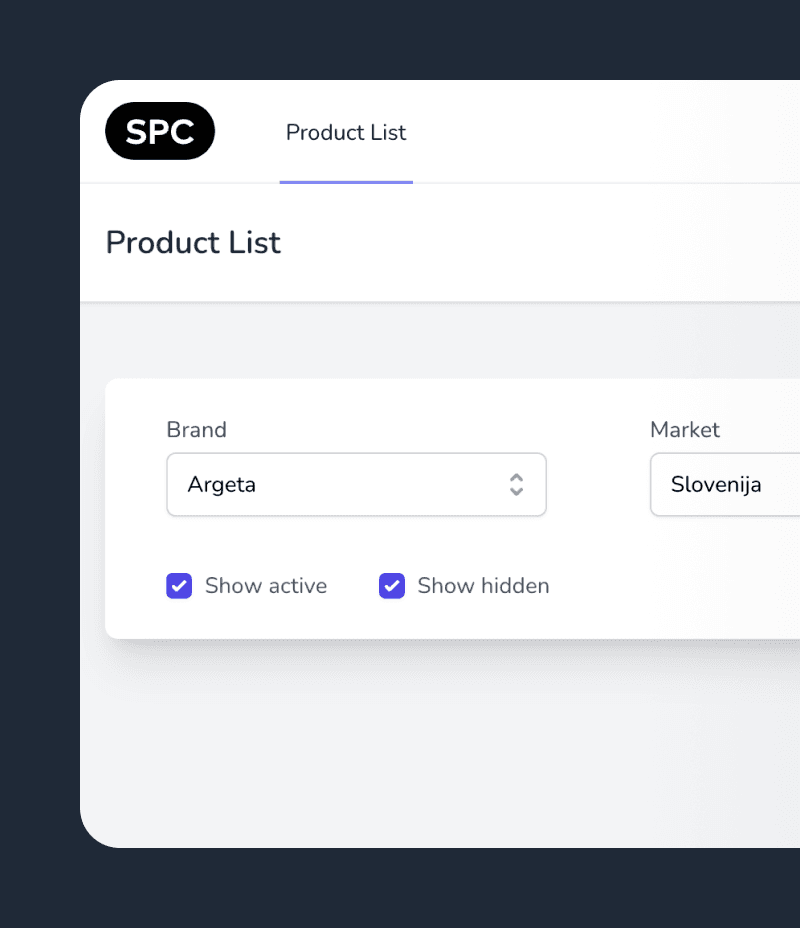 CNJ SPC
Realtime online aggregator of product prices from e-commerce platforms.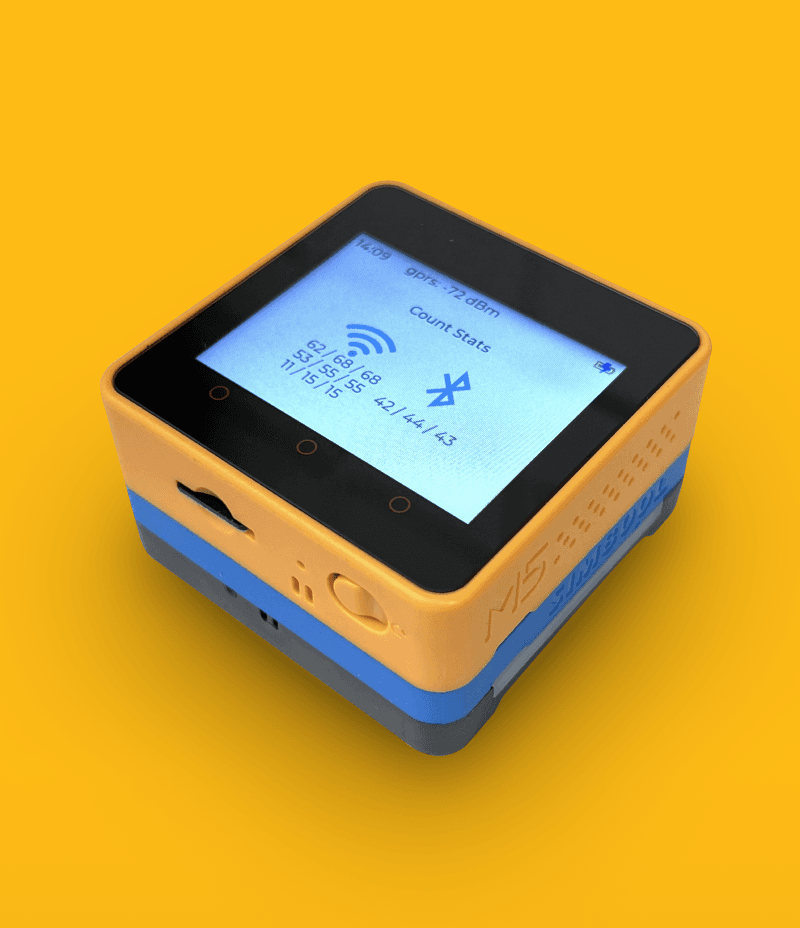 LPP IOT
AI-Powered Bus Passenger Tracking.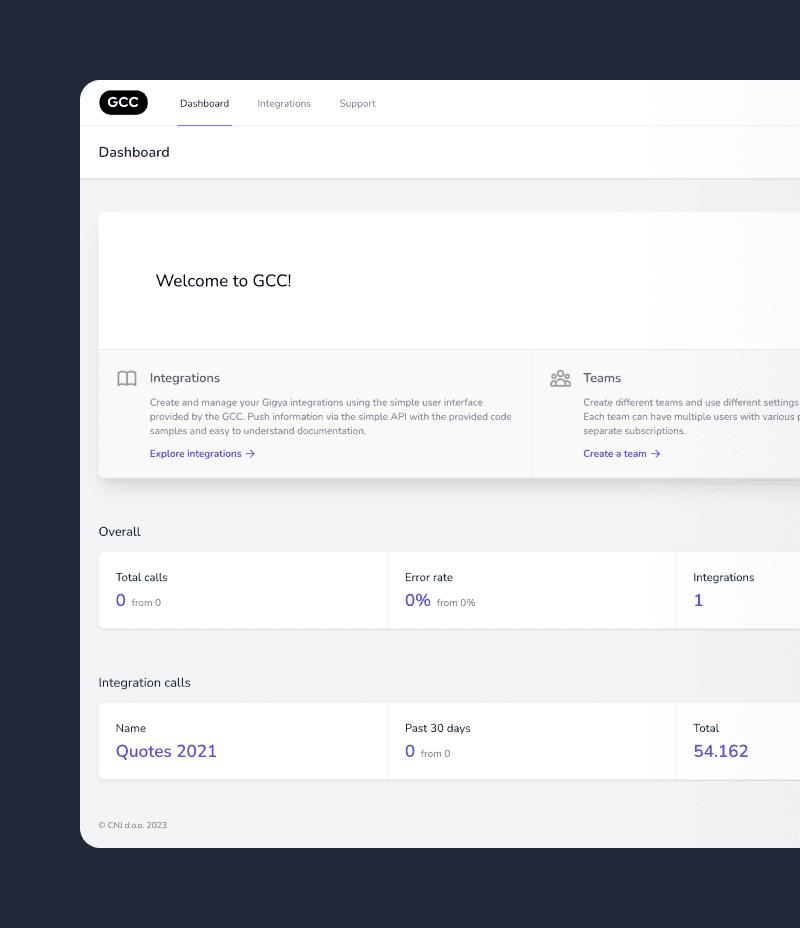 CNJ GCC
Rerouting contact data from SAP' Gigya javascript to our GCC javascript with no loss in website performance.
Questions we get, answers we give.
At CNJ digital, we begin each project with an in-depth discovery phase. Our expert team of UX researchers and designers, strategists and project managers engage with clients to understand their business objectives, target audience, and market dynamics. We ask pointed questions and leverage our years of experience to guide clients in defining their needs and creating a clear roadmap for the project. This collaborative process ensures we develop solutions that are tailored to our clients' unique needs and goals and will actually solve them.
We use agile methodologies to keep projects on track. This means we work in short, focused sprints and maintain a prioritized backlog of tasks. Regular check-ins and updates with the client ensure transparency and timely feedback. For budget control, we employ rigorous project management strategies and clearly defined scopes of work. We also maintain a proactive approach in communicating any potential changes or risks that might impact the budget or schedule, allowing for effective decision making. We also take on the task of explaining the client if their wishes/changes will break the budget or/and timeline.
The choice of technology is driven by the specific requirements of each project. For mobile app development, we primarily use React Native and Capacitor due to their performance and the broad developer support. For web development, we lean towards JavaScript frameworks like React and Vue.js for their flexibility and efficiency. For backend development, we use Node.js and PHP-Laravell, which are powerful and scalable. Our primary goal is to select the most suitable, reliable, and cutting-edge technologies that would bring the most value to our clients' projects.
We consider the project launch as the beginning of a new phase rather than the end of our engagement. After each initial launch we provide a Hypercare period, where our team is on stand by for any and all issues that may arise. After that period, we offer comprehensive post-launch services that cover both the user experience and technical aspects. This includes monitoring, performance reviews, feature updates, and continual optimisation. This ensures that the solutions we provide continue to serve our clients' needs effectively and remain aligned with the ever-evolving digital landscape.
Pricing for our projects is based on a variety of factors, including the scope of the project, the technologies used, and the time it takes to deliver. As such, it can vary significantly from project to project. However, we are committed to providing a clear, detailed quote after our initial discovery phase, which allows us to fully understand the client's needs and expectations. We believe in transparency and strive to offer value for money to all our clients. We do think of our selves as guardians of your digital investment so we try our best to use your budgets wisely.
Let's schedule a call
Join us on a 30 minute, no strings attached call. Just pick a time that works for you and that's it.
We love to work with people who love a challenge and pride themselves on the performance of their work.
No open positions at the moment.
However, if you believe you're a perfect fit, don't hesitate to reach out!
Let's talk