Case study
Empowering the Digital Generation: ITU's (UN) Gaming Portal for Online Safety
Client
Platform
ITU (United Nations)
Web Platform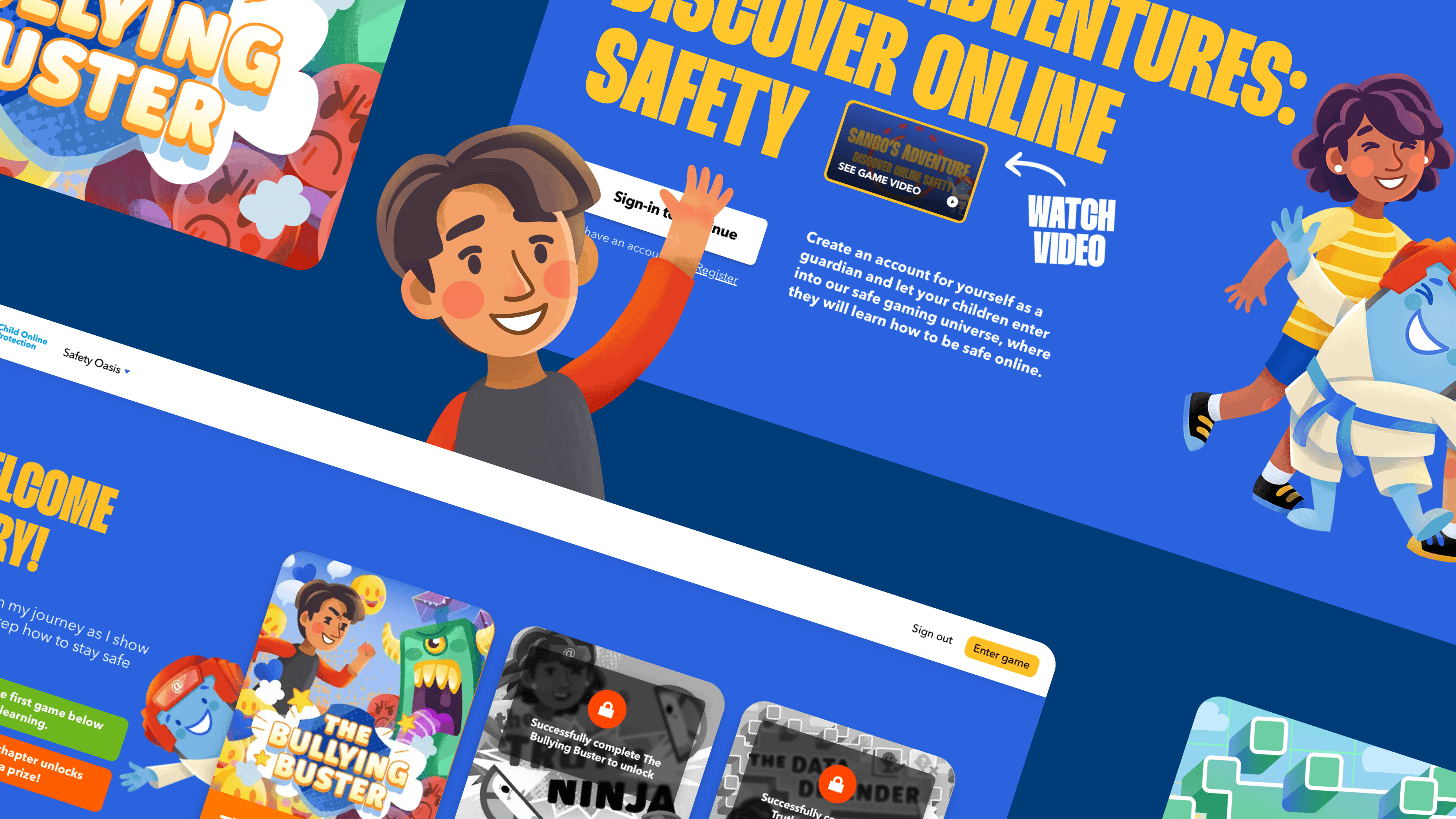 United Nations International Telecommunication Union (ITU) is a global beacon for fostering digital inclusivity, ensuring secure, accessible, and equitable information and communication technologies for all. Championing pivotal initiatives, ITU strives to protect and educate children in developing countries, embarking on innovative online safety projects.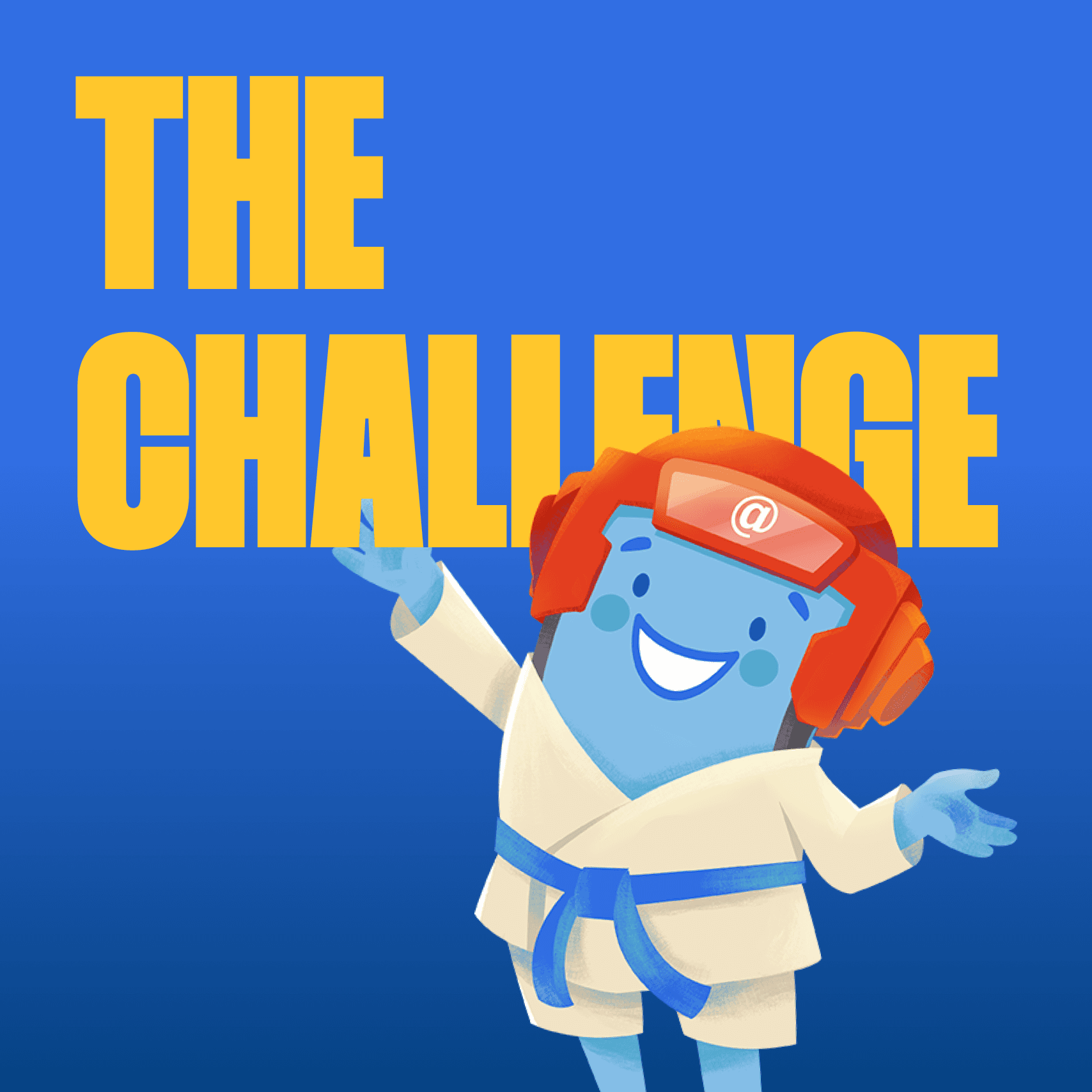 The challenge
We were faced with the task of helping ITU bridge digital divides by crafting an engaging, universally accessible platform to educate children in developing nations on online safety, navigating through varied levels of digital literacy and linguistic hurdles.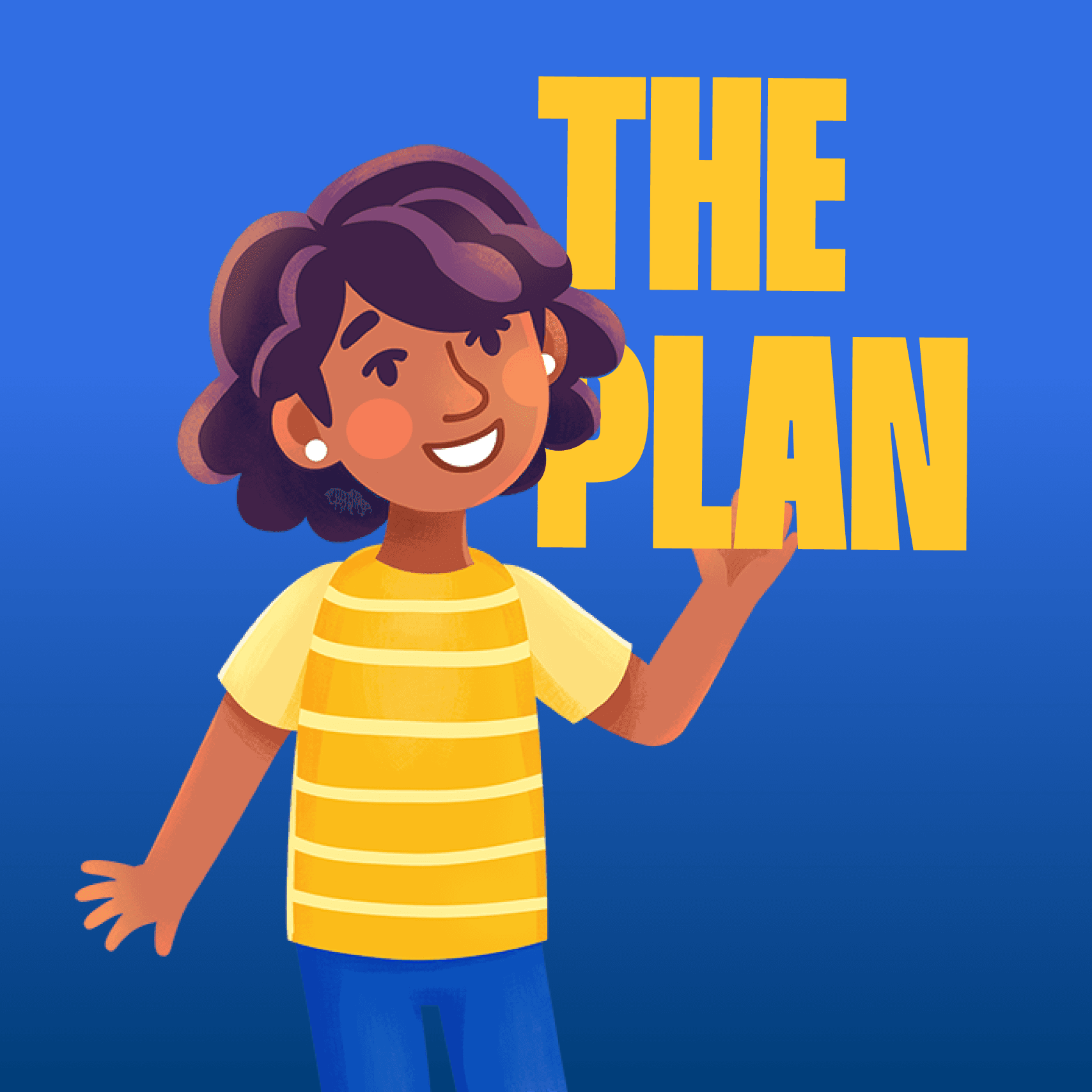 The plan
For ITU's initiative, our strategy was to conceptualize a comprehensive learning pathway for online safety education through engaging games. Leveraging ITU's Sango as a familiar guide, we aimed to craft an intuitive platform that not only captivates children but also offers guardians oversight functionalities.
Results and impact
Sango's Adventure," crafted in partnership with ITU, emerged as an interactive online odyssey teaching kids vital internet safety. The platform balances play with learning, guardian control, and global accessibility, gaining acclaim for its engaging approach and support in empowering young users from diverse backgrounds.
193
Number of countries where ITU presence is impacting children's lives.
Ten months, one vision: Lean team, big leap in online child safety.
The onboarding phase with ITU initiated with strategic sessions to synchronize our project timeline and goals, solidifying the foundation for the online safety platform. We introduced ITU to our design and development workflow, detailing the checks and milestones critical for maintaining excellence throughout the project's progression.
Early interactions were pivotal in establishing clear communication channels and defining team roles, ensuring a synergy that would facilitate effective collaboration. Contractual formalities were conducted to frame the partnership, serving as a backdrop to the overarching shared vision.
Equipped with a mutual understanding and a well-outlined plan, both teams were poised to embark on a journey aimed at fostering a safer digital environment for children across diverse communities
Services performed
Project resource planning
Timeline and milestone definition
The project began on a strong note, with our team having been selected based on an initial prototype and a set of accompanying suggestions and ideas that closely aligned with ITU's mission. This starting point would guide the first steps of our discovery journey.
We delved into the feedback gathered by ITU from users and stakeholders, which provided critical insights for refining our approach. The project's direction was significantly informed by these insights, laying the groundwork for the wireframing and UI work to come.
This set the trajectory for our project, providing a clear and validated plan of action. It assured us that the foundations we were building upon were not only solid but also reflective of the needs and aspirations of those we intended to serve, paving the way for a platform that would truly resonate with children and guardians across the globe.
Services performed
Usability feedback analysis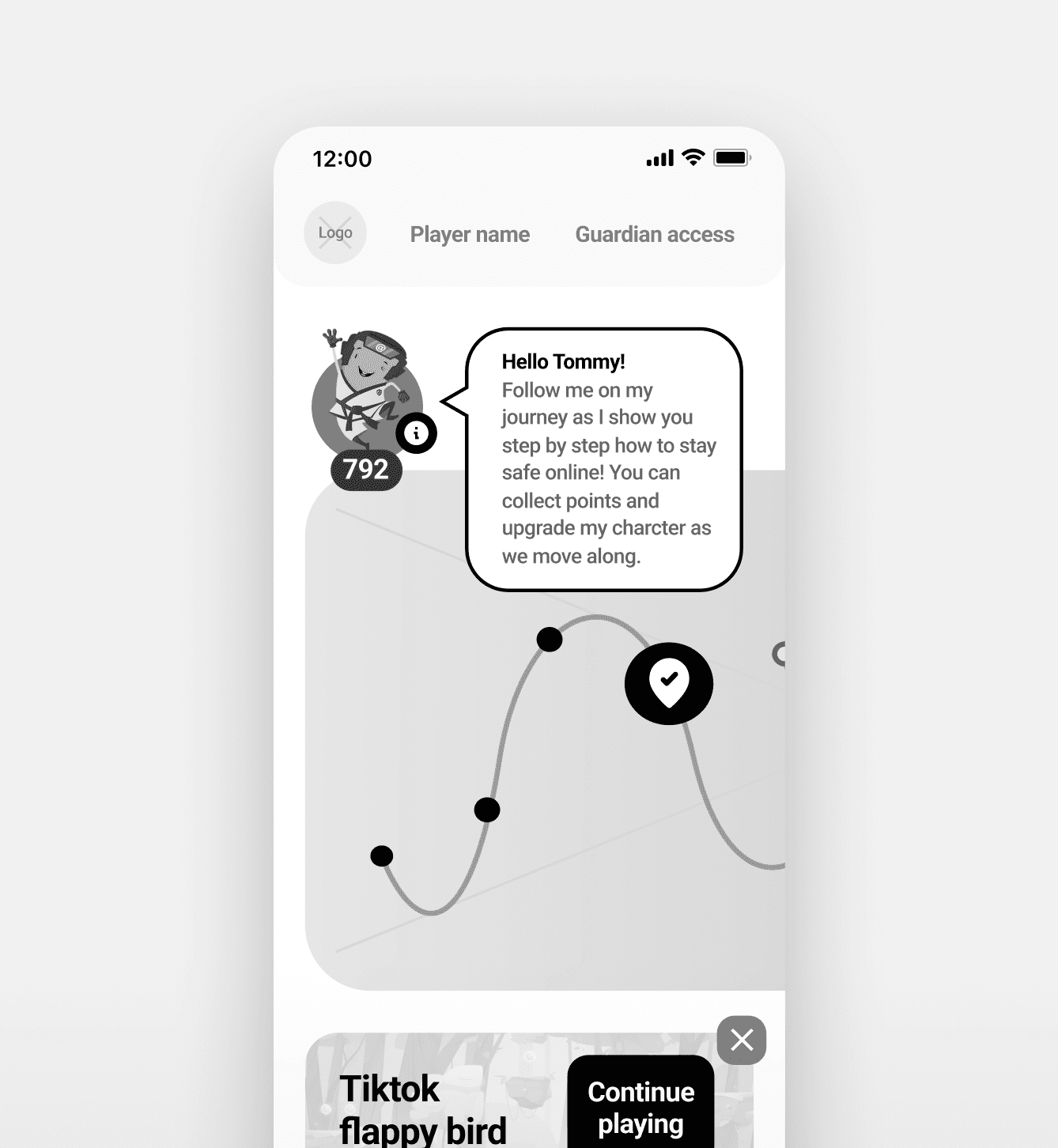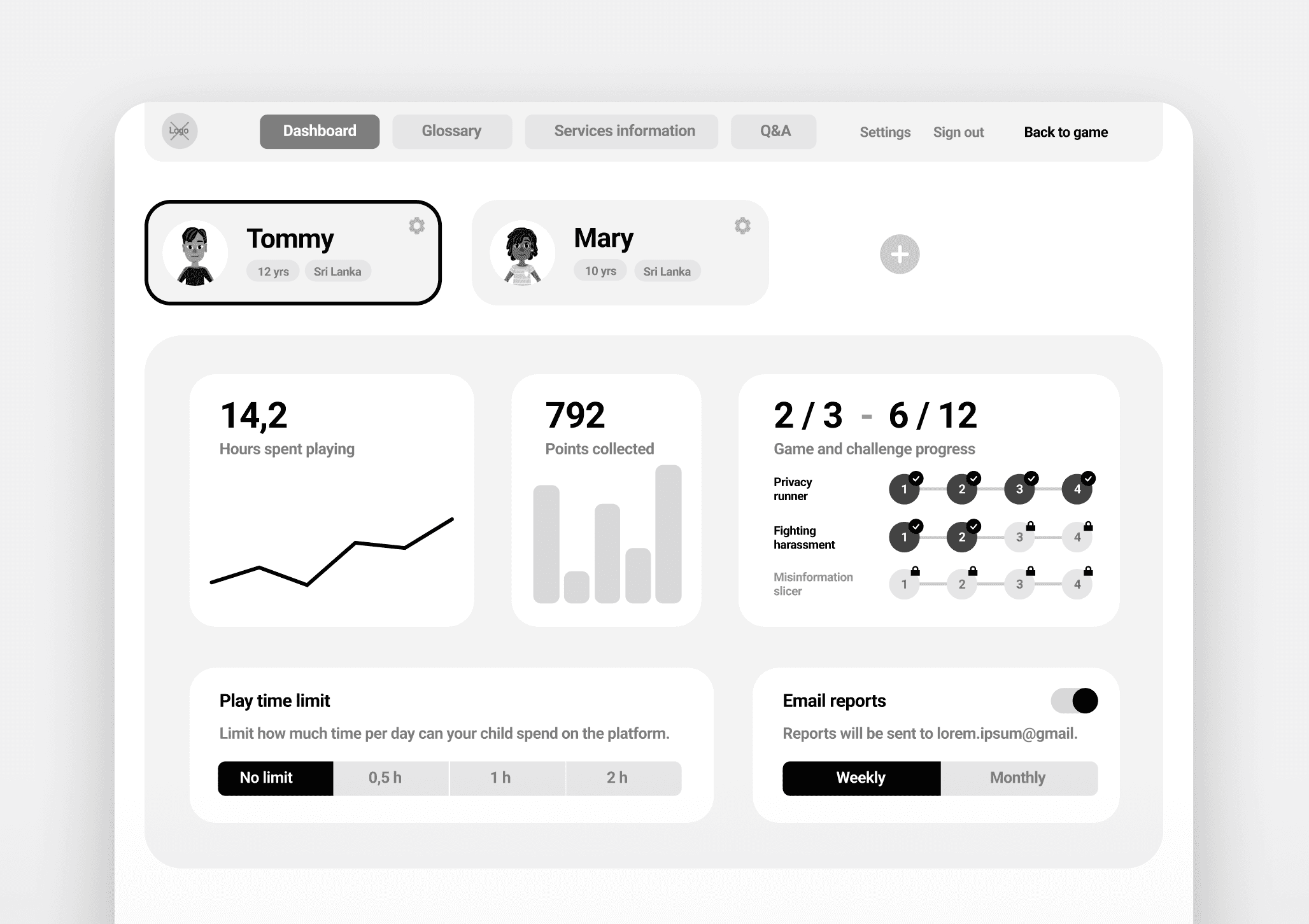 The initial prototype was expanded into a fully-fledged design that thoroughly addressed all planned functionalities. Presenting the evolving design, we integrated feedback from ITU stakeholders and users, which was crucial for further iterations. As a result, the prototype incrementally embodied the ideal user experience, reflecting the anticipated needs and preferences.
A successful UX design is never truly finished after the initial creation; it matures through user interaction and feedback. In this spirit, we continually refined the design, smoothing out any friction points and ensuring the prototype was not only intuitive and engaging but also strategically aligned with ITU's educational goals and mission.
We ended up with a fully featured and finely tuned prototype to serve the needs of ITU's diverse user base. This set the stage for a transition into the final design stages with a clear, user-validated direction.
Services performed
Usability feedback analysis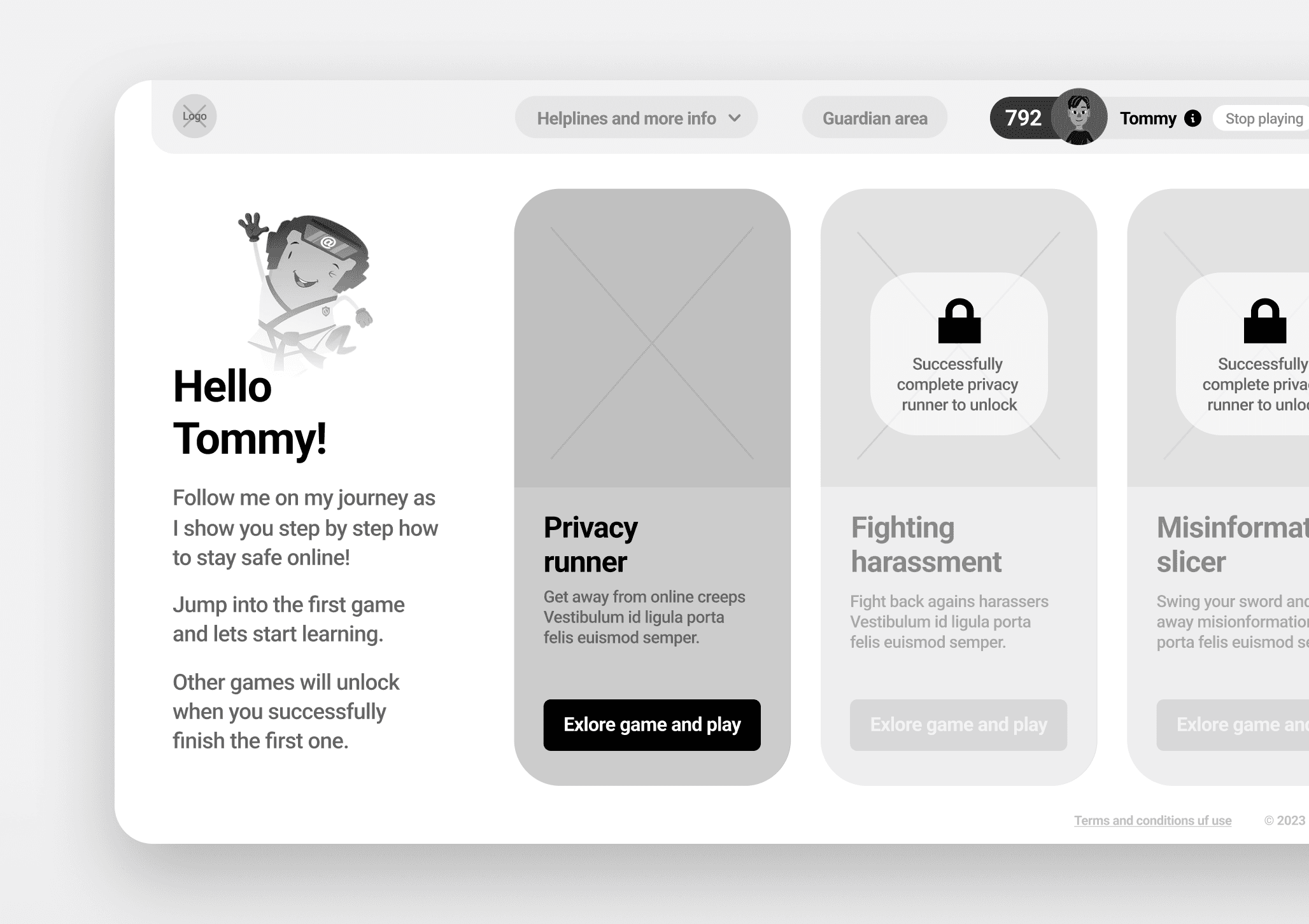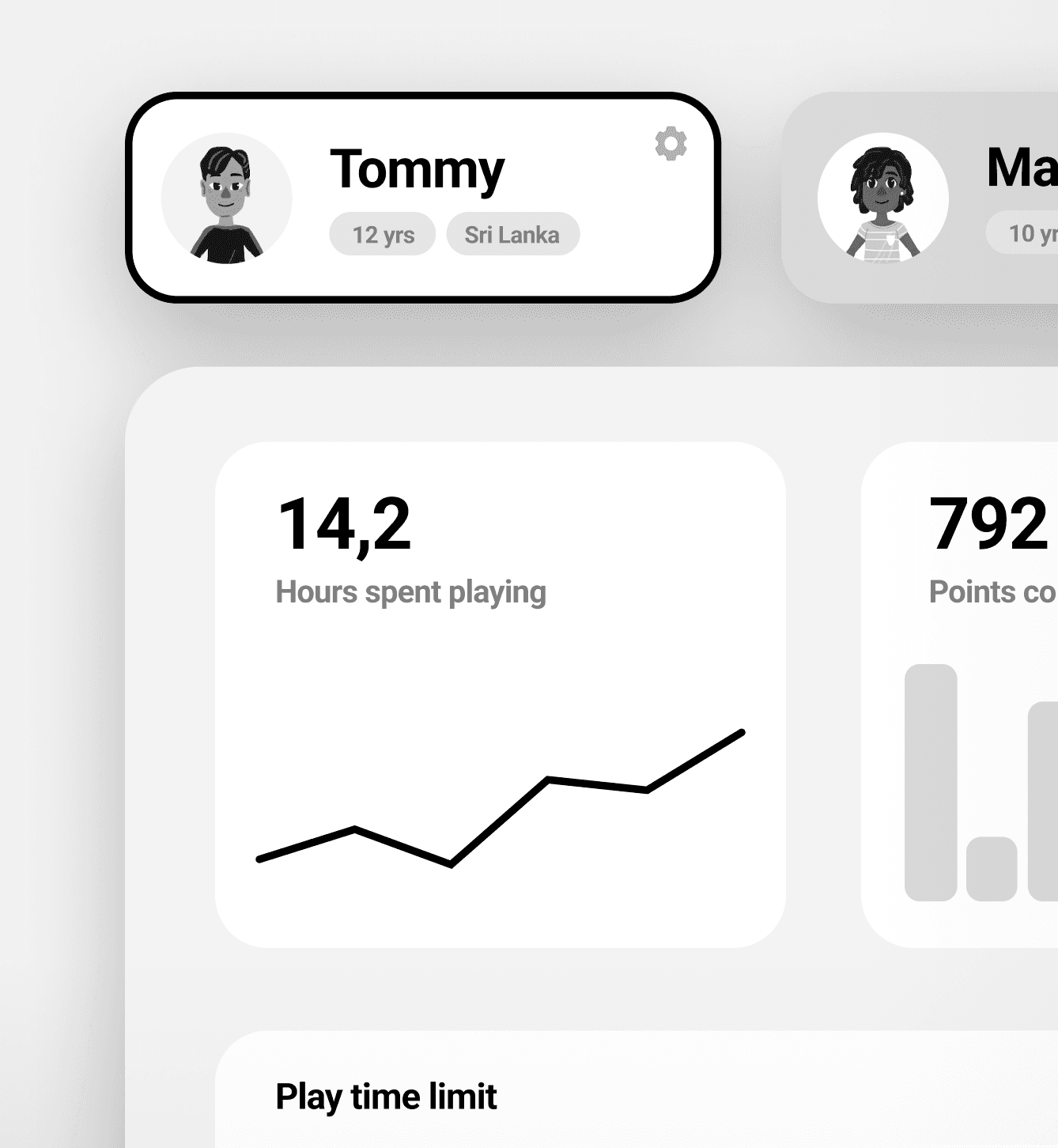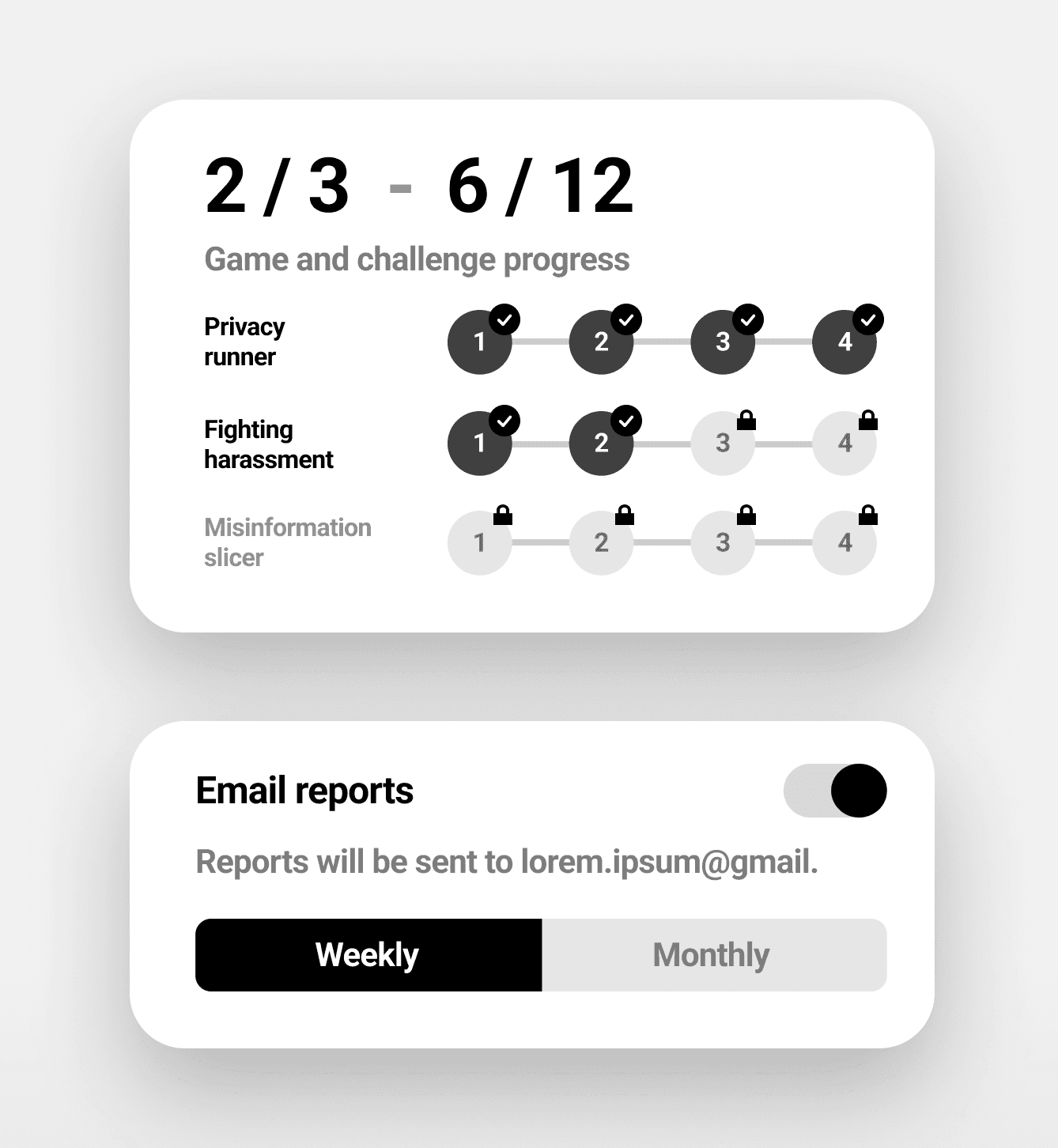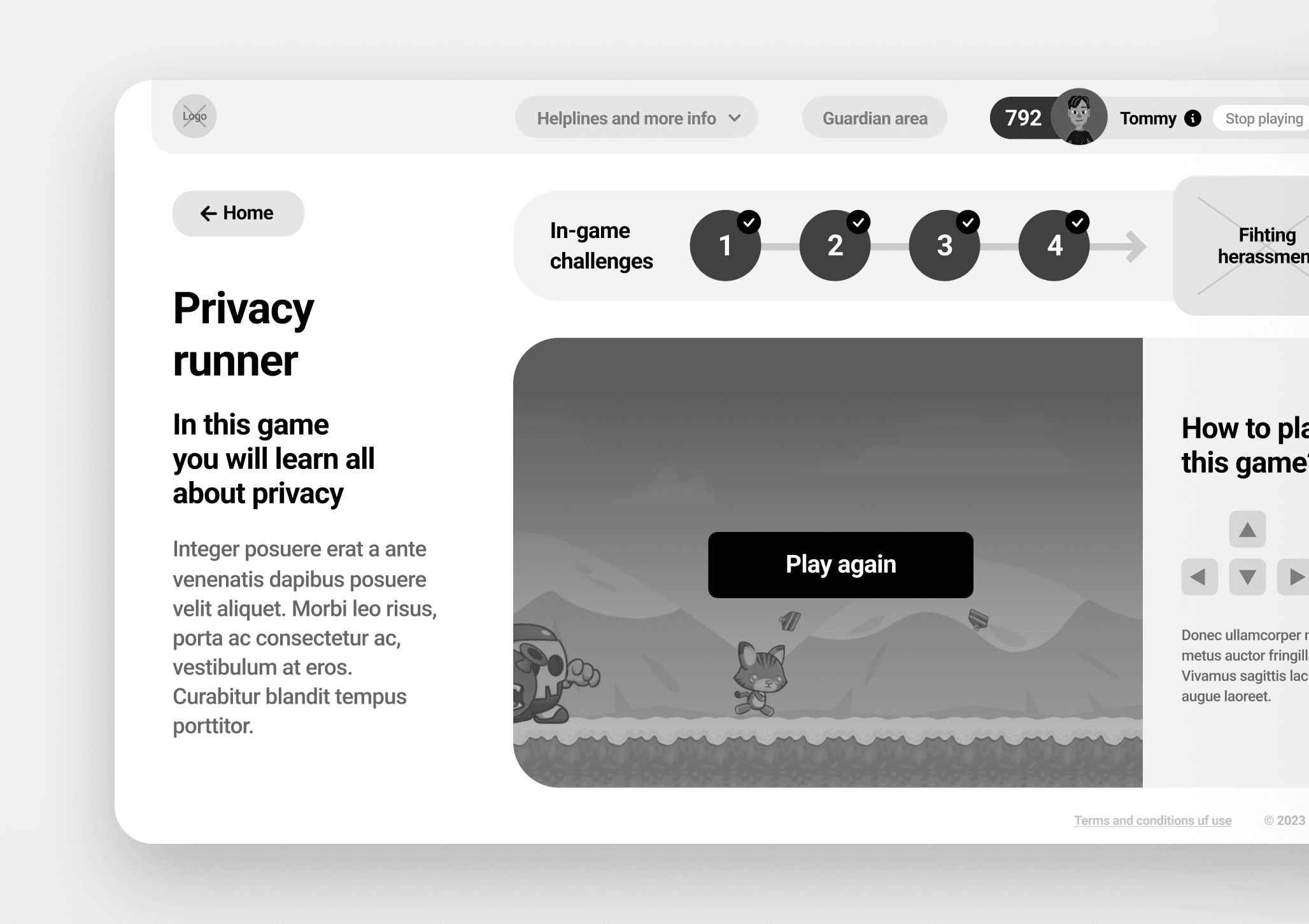 In the UI Design phase, our goal was to craft a design that spoke to children yet echoed ITU's educational ethos. We developed a design system that, while fresh and engaging for a young audience, would seamlessly integrate with the familiar presence of Sango.
Creating an illustration system that incorporated characters and gameplay elements, we focused on delivering a playful yet educational user experience. This system didn't just support the visual narrative but was central to the user interaction, enriching the learning journey.
We refined our design, embedding it into the prototype with a careful balance of animation and interactivity, ensuring accessibility remained paramount. The result was a captivating and inclusive interface that fostered a fun learning environment, ready for the final development phase.
Services performed
Design system development
Illustration system development
High-fidelity design development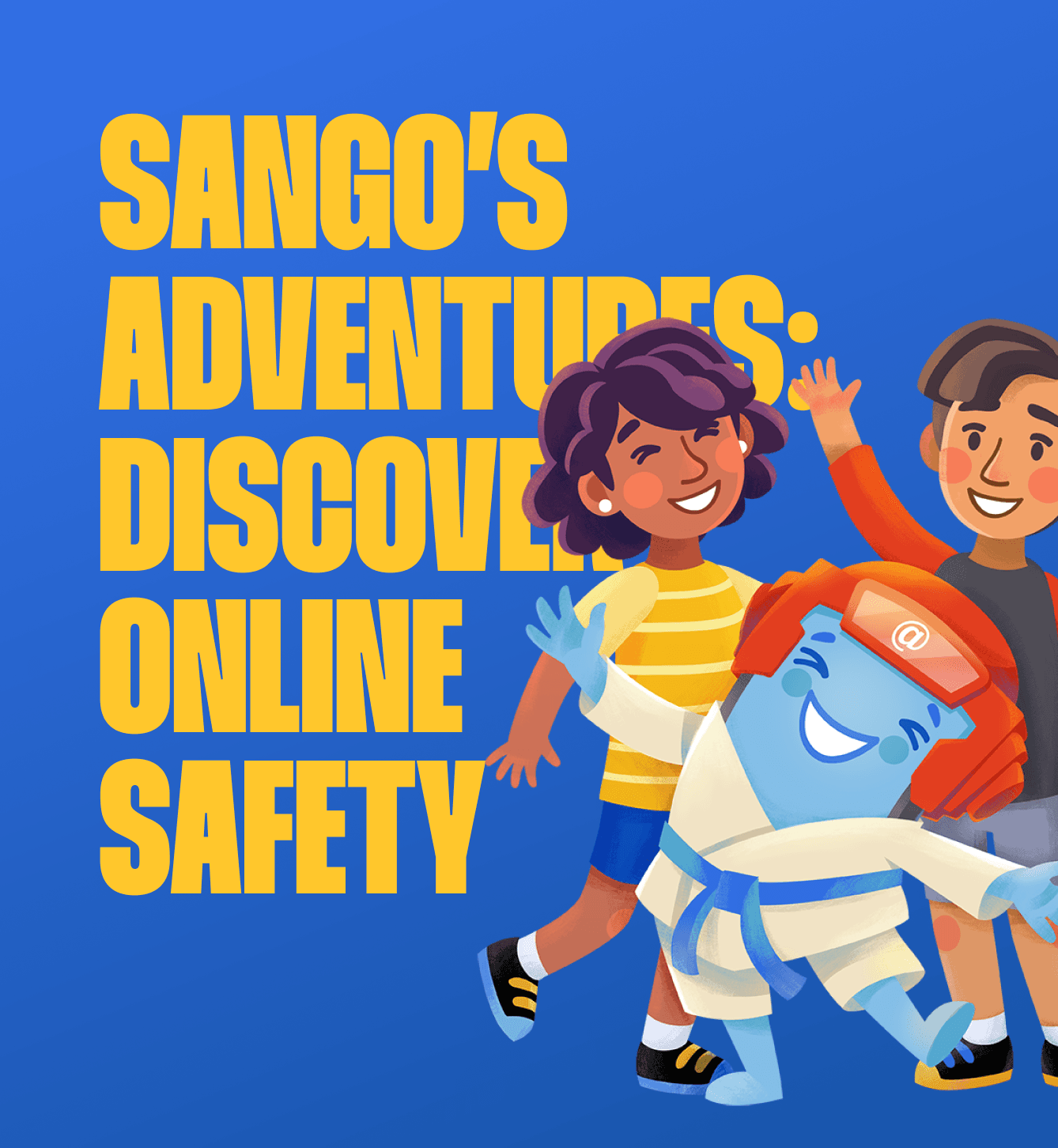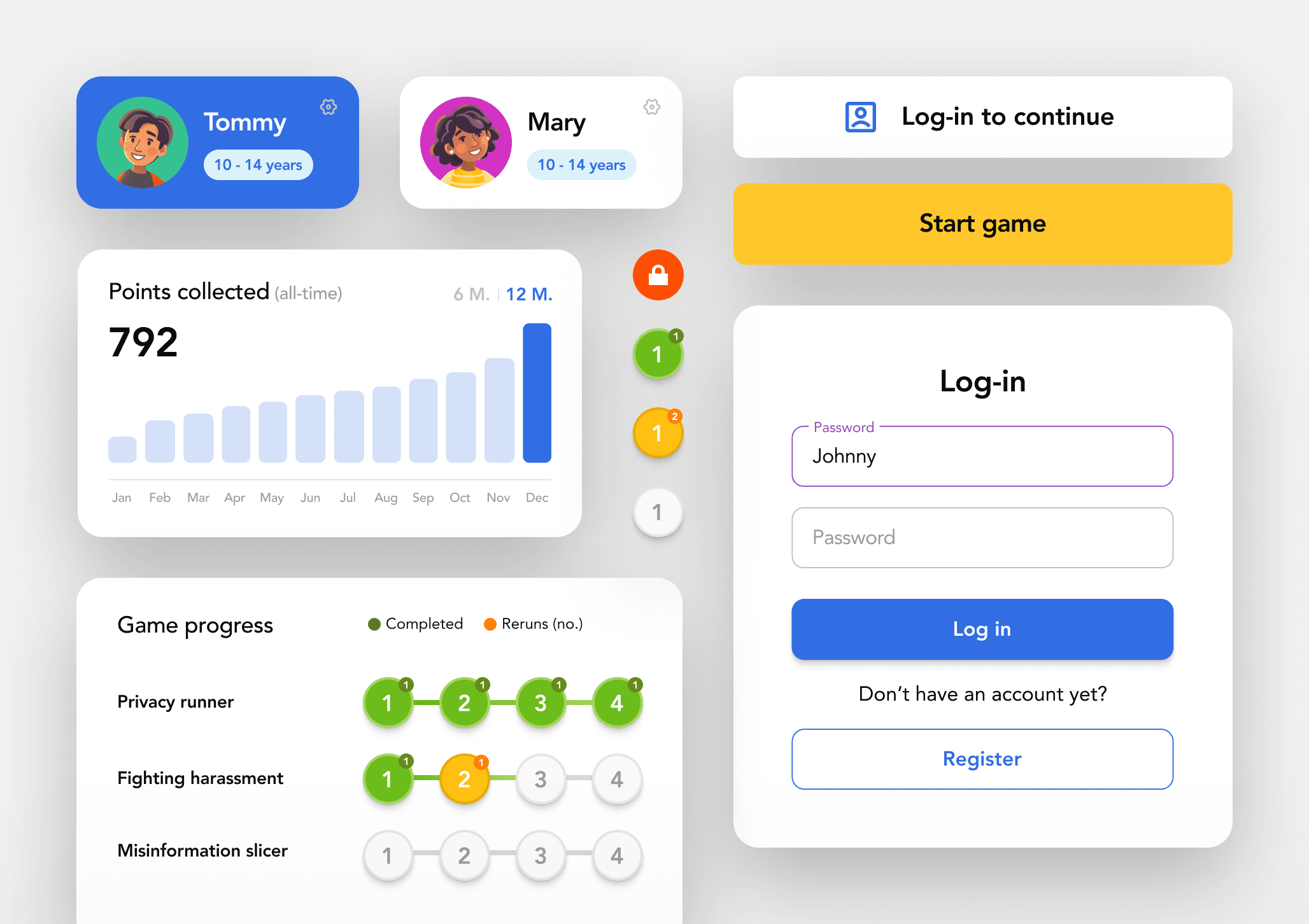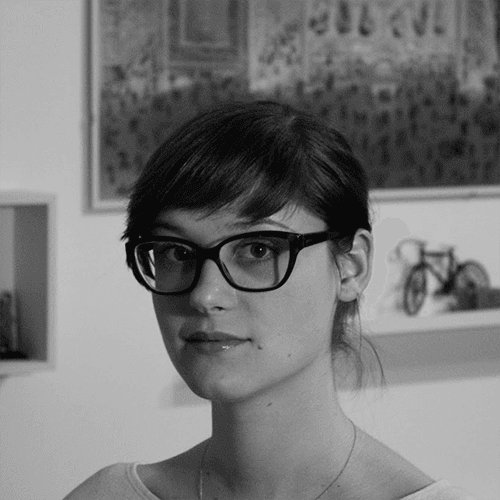 Tanja Semion
Illustrator, CNJ
As an illustrator for ITU, My aim was to create playful illustrations while still staying true to the the established ITU visual narrative and educational mission. Ensuring every illustration not only captivates the imagination but also has a meaningful part in the child's learning experience.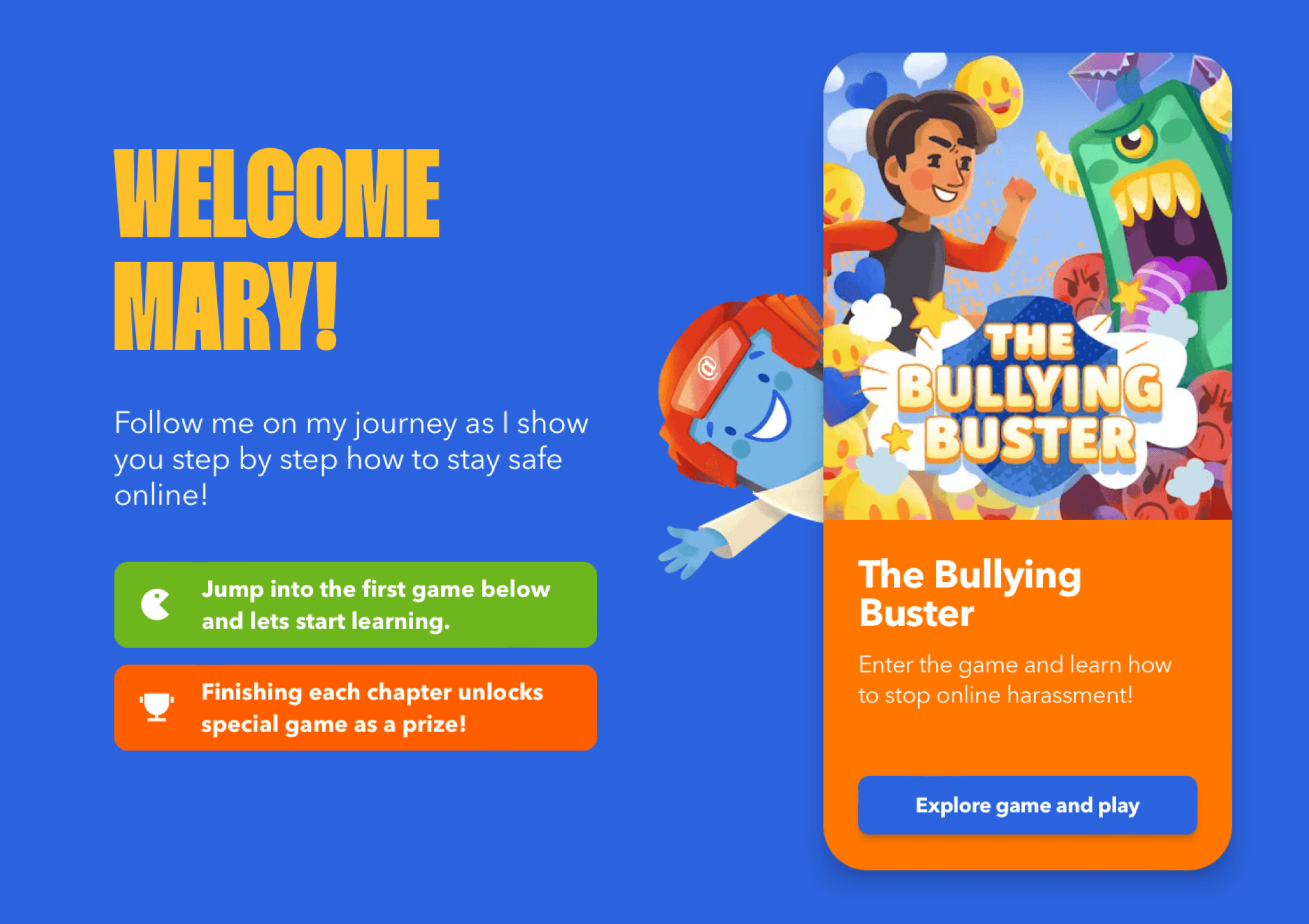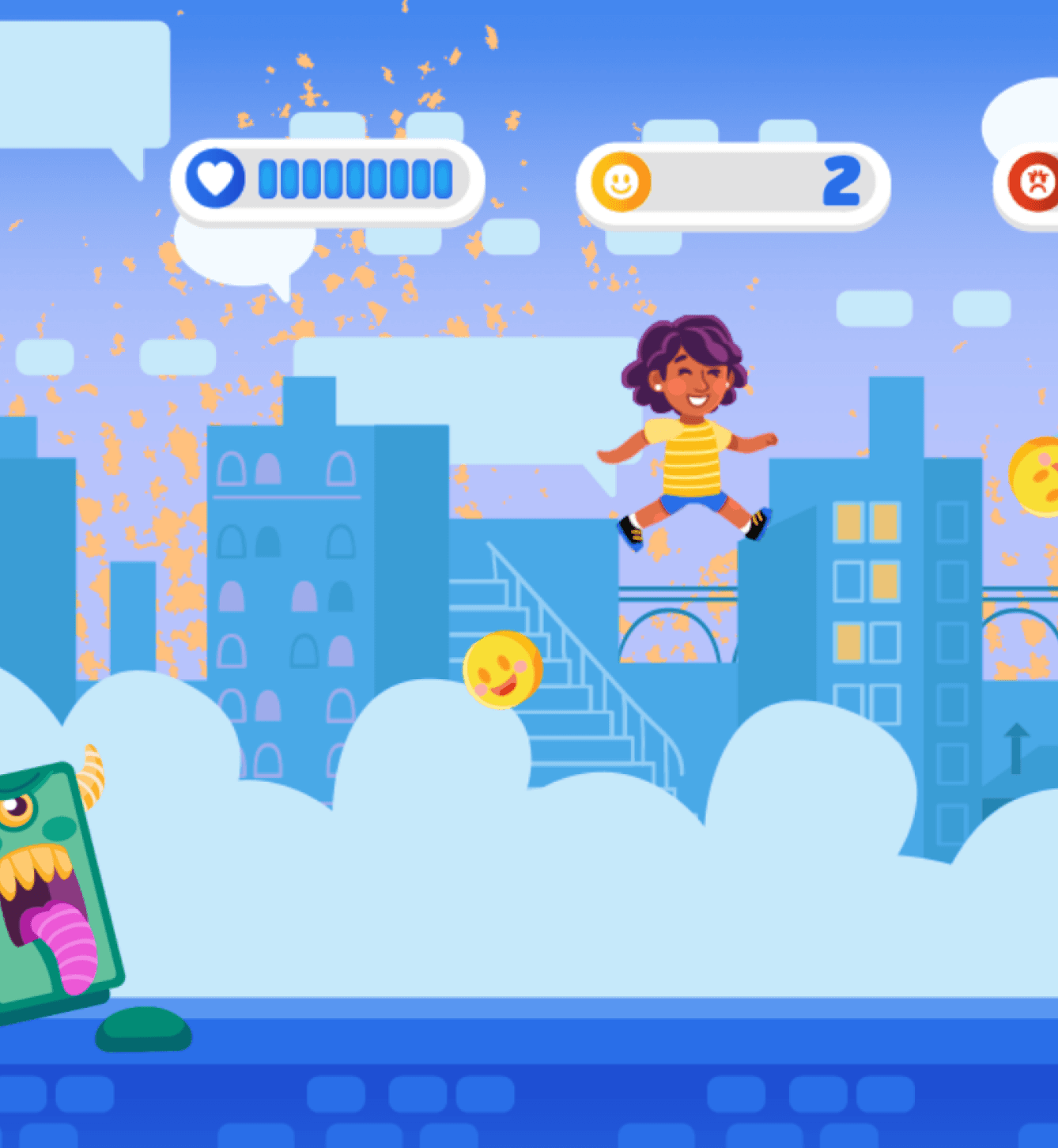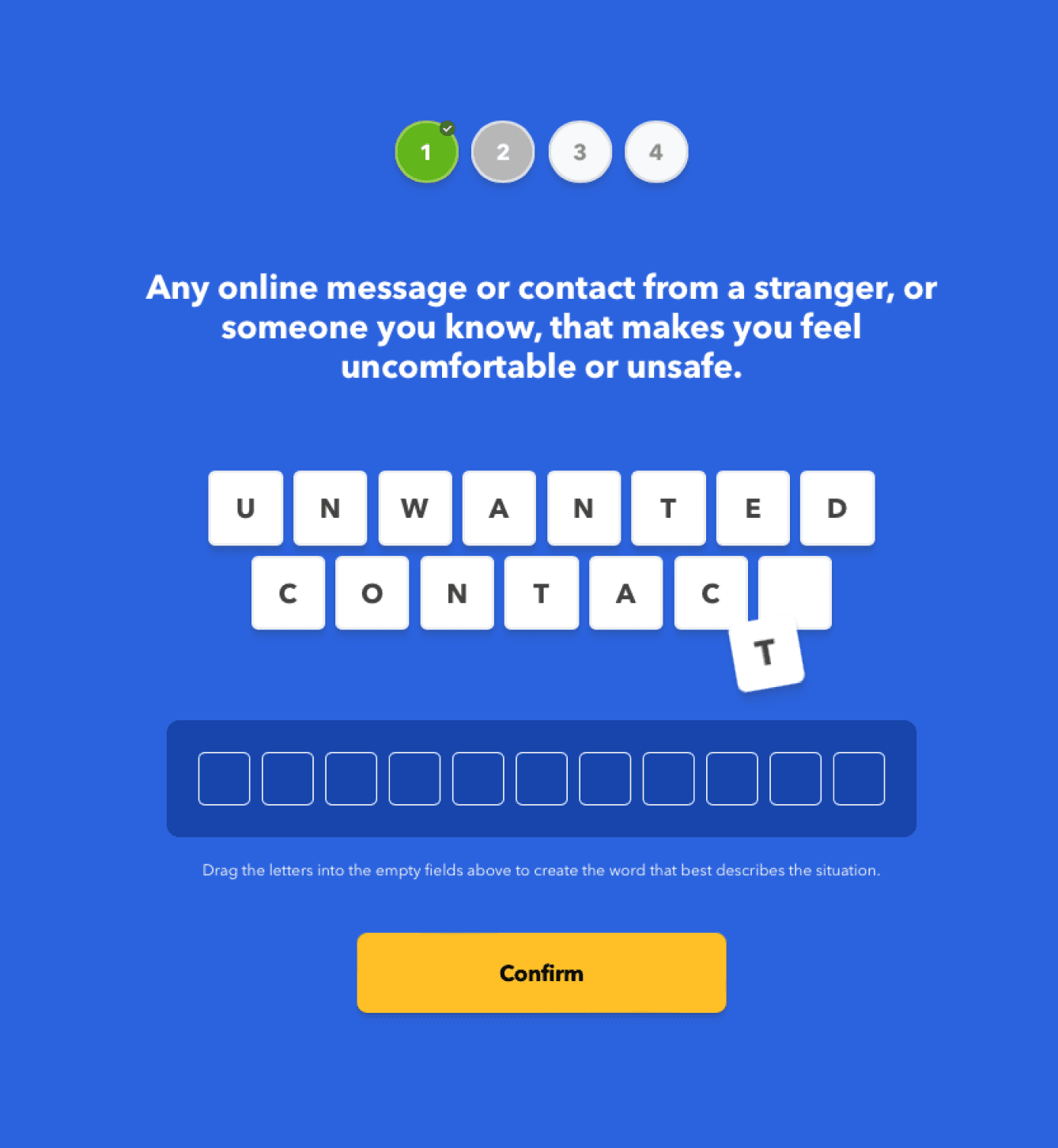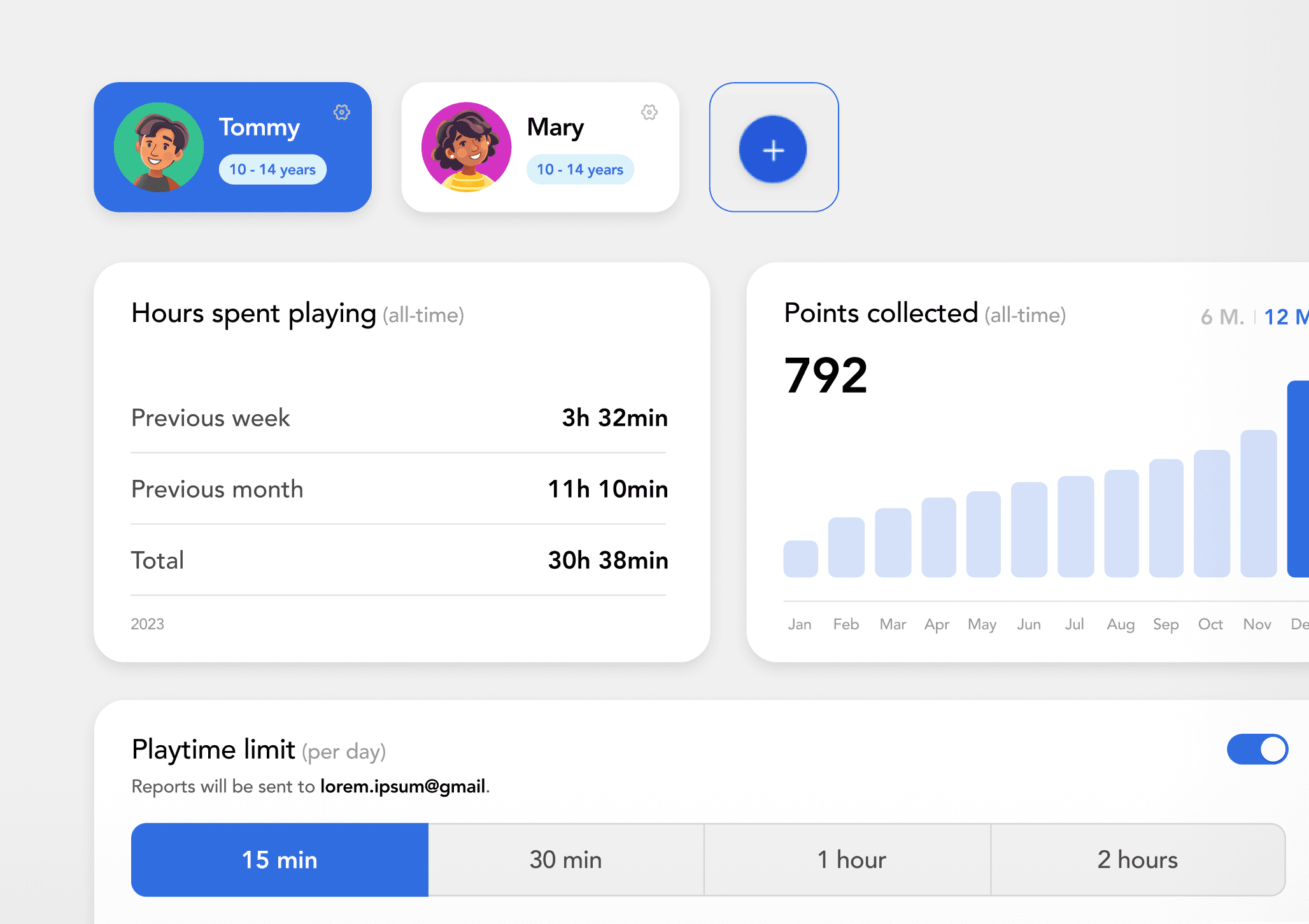 In development, our task was to transform the comprehensive design and functionality plans into a high-quality, fully operational product. We employed React and Next.js for the frontend to craft a universally accessible platform, with Laravel and Filament fortifying the administration, ensuring a robust backend experience.
Our holistic approach encompassed establishing a technical foundation while refining UI elements. This synchronized strategy accelerated our timelines, enabling efficient delivery without compromising quality. A crucial aspect of this technical orchestration was the integration of player and guardian accounts, a move that added complexity but was essential for parental guidance and progress tracking.
To boost user engagement, we smartly adapted existing games and integrated challenges that pause gameplay; when completed, they communicate player progress with the platform. This strategic adaptation was mindful of both development costs and content suitability.
Quality assurance was streamlined, confirming the platform's stability and performance met our exacting standards. As a result, ITU's digital presence has been significantly enhanced, offering an engaging exploration experience while embodying the organization's dedication to quality, safety, and user engagement.
Services performed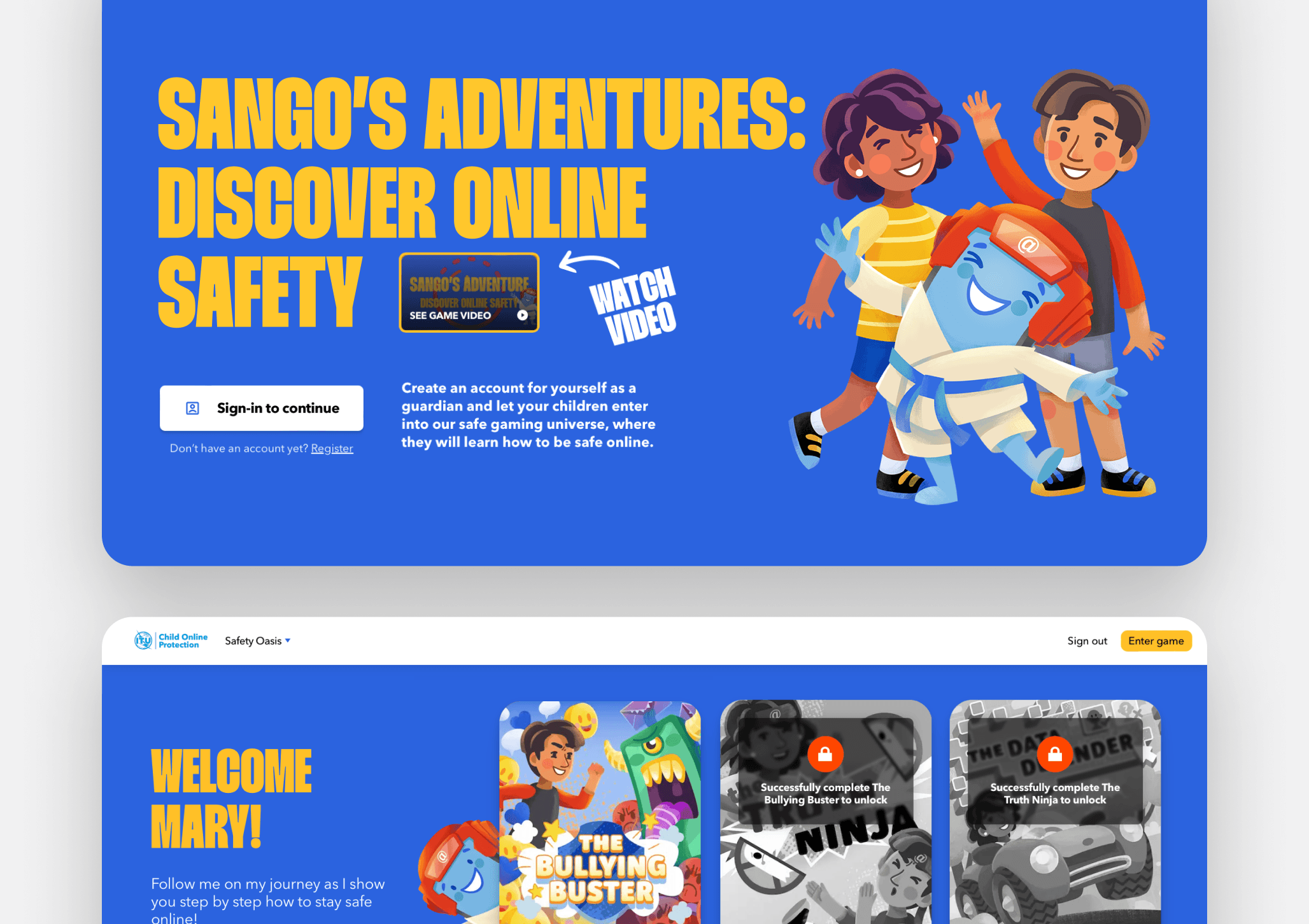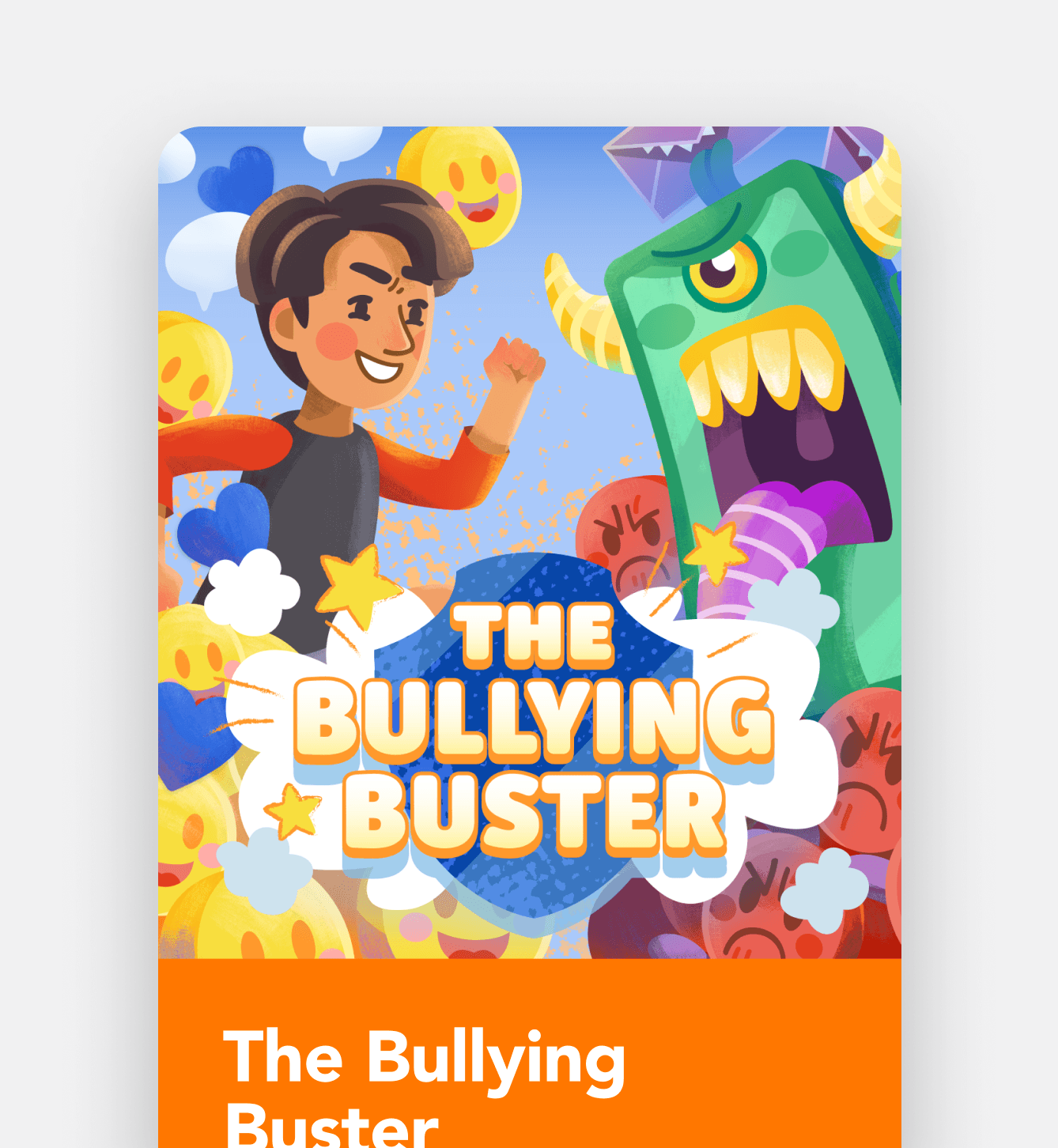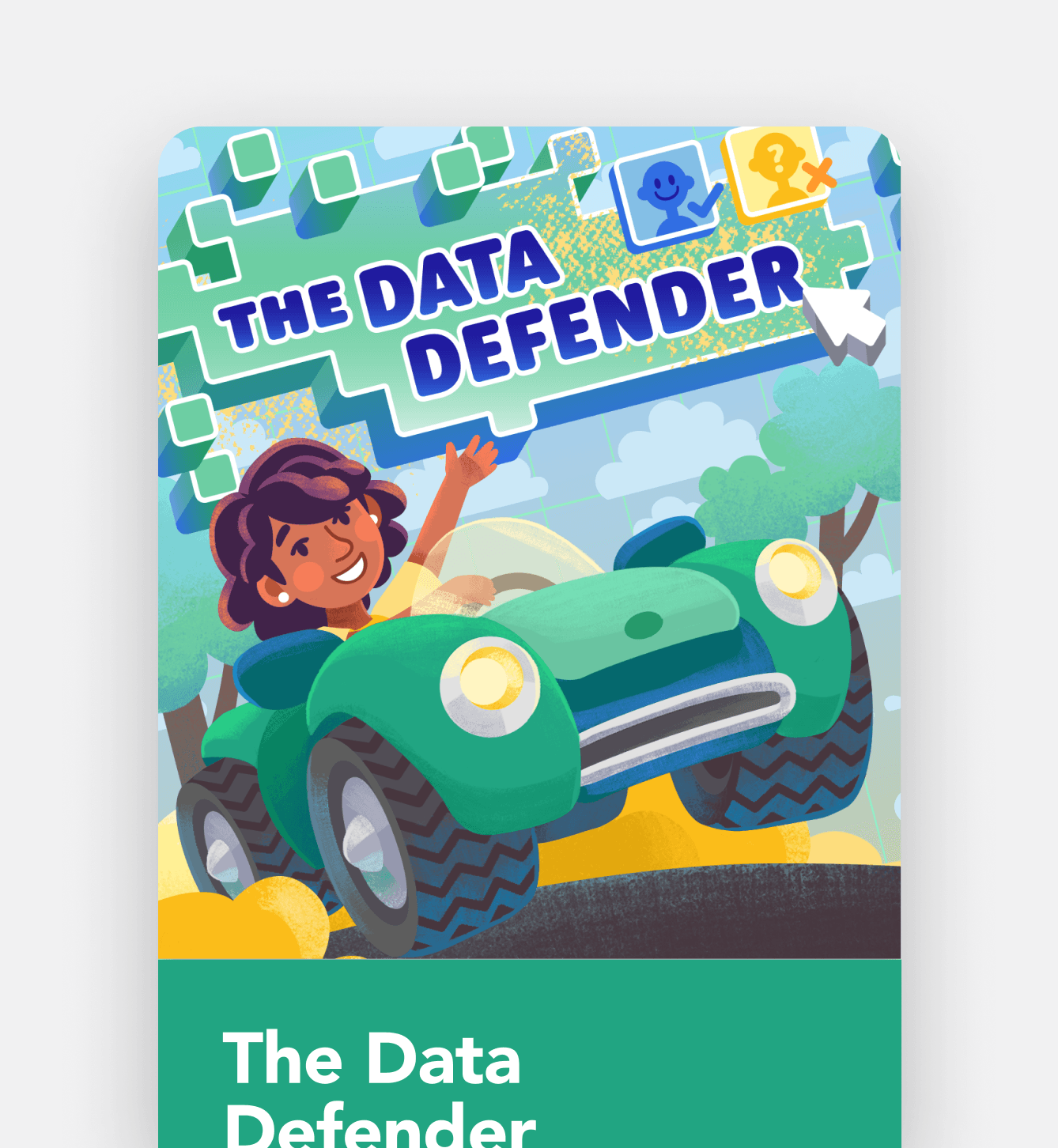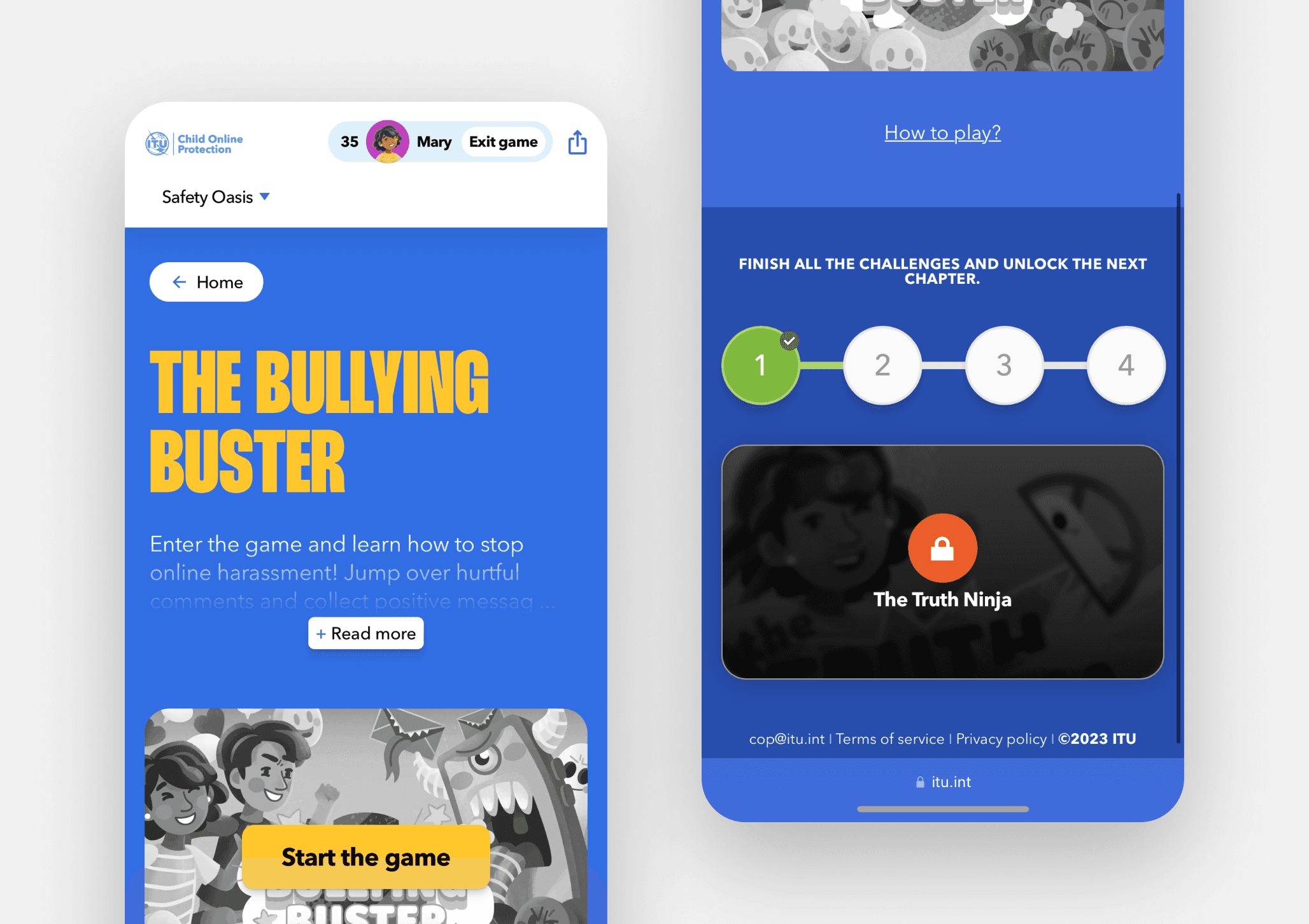 And then? We launched it for kids across the globe :)
Let's schedule a call
Join us on a 30 minute, no strings attached call. Just pick a time that works for you and that's it.