Case study
Paws and Pixels: Amplifying Husse's Multi-market Door-to-Door Sales
Client
Platform
Husse
Mobile App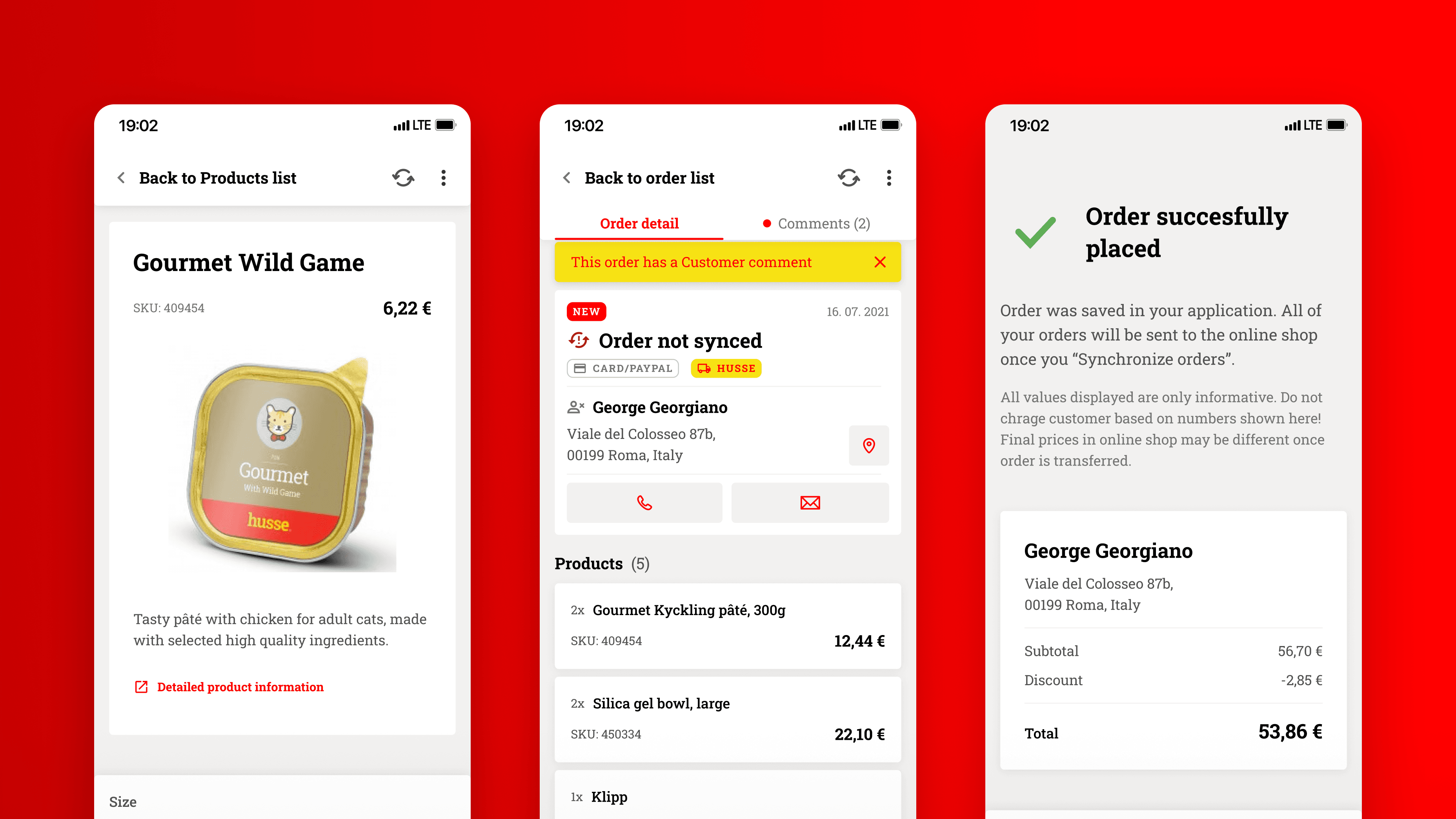 Founded in Sweden in 1987, Husse offers premium pet food and supplies with the convenience of free home delivery worldwide. Known for exceptional quality and direct service, Husse has become a trusted name in international pet care.
The challenge
The project's challenge lay in modernizing Husse's door-to-door sales model through a digital solution. The goal was to develop a mobile app that would streamline sales processes, boost customer interaction, and expand market reach.
The plan
The plan aimed to evolve Husse's sales approach by introducing an easy-to-use mobile app. Set to integrate with Husse's Magento e-commerce system, the app needed to offer an intuitive user experience, facilitating immediate order placements and enhancing overall customer satisfaction.
Results and impact
The mobile app we crafted for Husse has transformed their sales strategy and operations. By empowering sales staff with on-the-spot access to customer histories and order creation capabilities, it has led to increased sales and customer engagement, enhancing profitability. With its deployment across multiple European markets, notably Poland, and its multilingual translation, the app has expanded Husse's reach. This pivotal step in digitalizing their traditional door-to-door sales model has driven the company's growth and strengthened their market presence.
29
Number of markets where Husse's app is used.
Agile and swift, from draft to launch in 9 short months.
The onboarding phase commenced as Husse acknowledged the need to modernize their traditional door-to-door sales model. During our preliminary strategy sessions, we engaged with Husse and their Magento e-commerce partner to discuss possibilities and establish a project timeline and objectives in line with their business evolution goals.
We introduced Husse to our design and development process, emphasizing the critical milestones for a successful outcome. We set up communication channels and defined team roles, ensuring all parties were coordinated.
A contract was agreed upon, laying the foundation for our partnership in improving Husse's sales strategy. With mutual understanding and a detailed plan, we were prepared to start our journey.
Services performed
Project resource planning
Timeline and milestone definition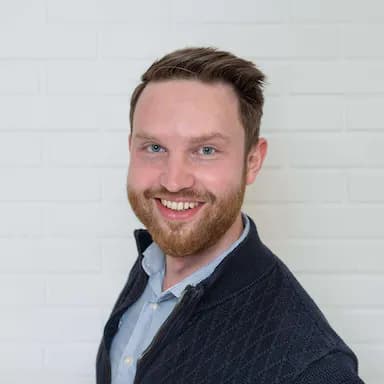 Blaž Blažinčič
Account Director, CNJ
In successfully overseeing 30 distinct markets, we applied a delicate hand, leveraging our mastery in nurturing and shaping extensive multi-market platforms, making us Husse's natural choice.
Our engagement with Husse began with an in-depth analysis of their specific business needs and the everyday experiences of their door-to-door sales force. We introduced Husse's innovative ideas and provided our feedback, creating a dynamic conversation that honed these concepts into viable plans.
Simultaneously, we investigated the technical landscape to ensure our solutions were not only feasible but also pushed the boundaries of what was possible, avoiding any constraints that might hinder user experience. This meticulous approach allowed us to weave Husse's requirements with technical possibilities, creating a roadmap that was ambitious yet grounded in practicality.
Through our discussions and analyses, we gained a thorough understanding of Husse's mission, aligning our strategy with their business goals.
Services performed
Usability feedback analysis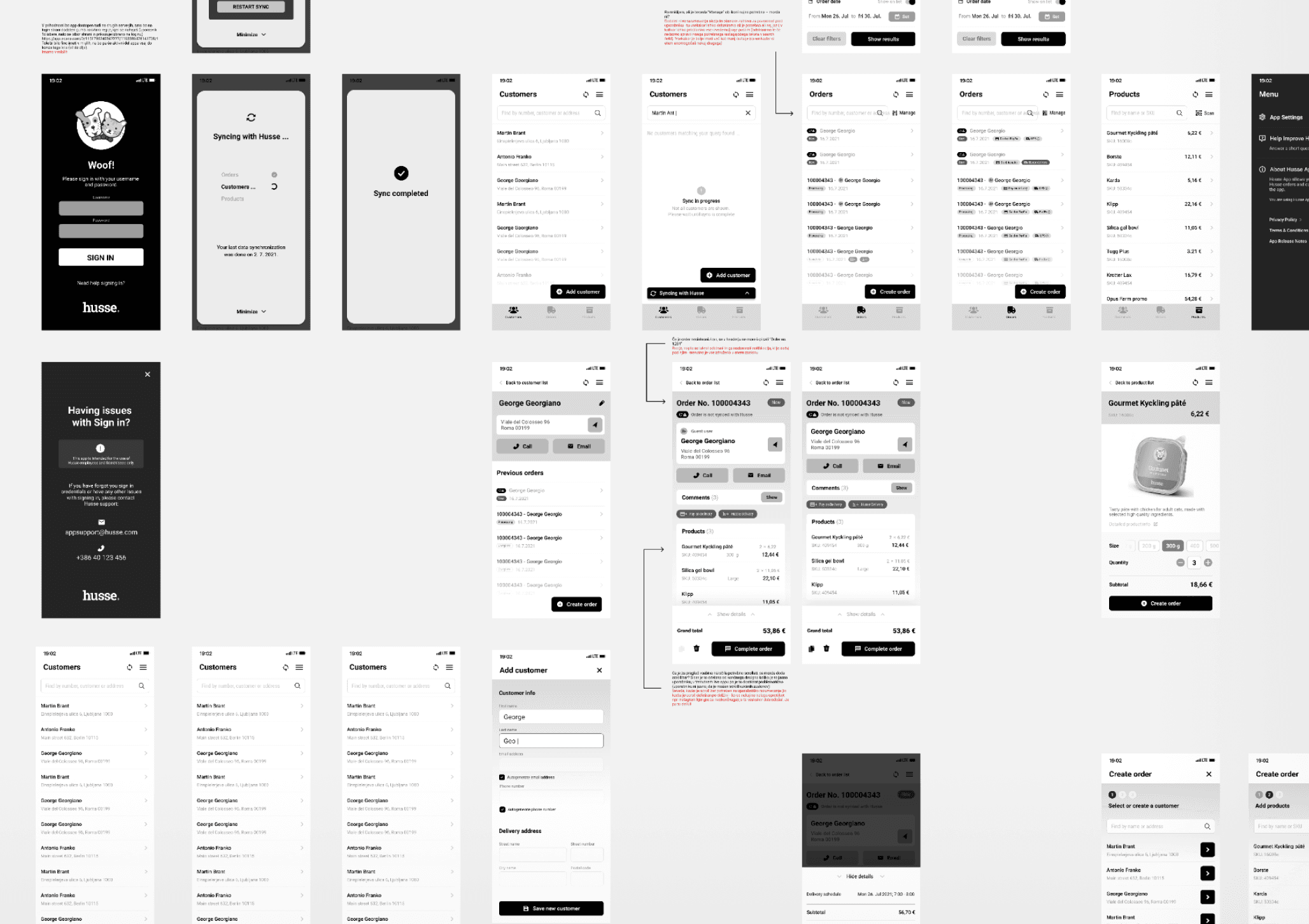 The design phase commenced with our team developing a detailed wireframe prototype, meticulously outlining all user flows for testing on a mobile device, to uncover any flaws or inconsistencies.
Through discussions and testing with Husse's stakeholders, we iteratively honed the app, ensuring that it met our collective standard of quality and aligned with user and business needs.
This cycle of feedback and refinement provided a clear and validated plan of action for our app, building a solid foundation that addressed Husse's sales force requirements, aiming to optimize their sales process.
Services performed
Usability feedback analysis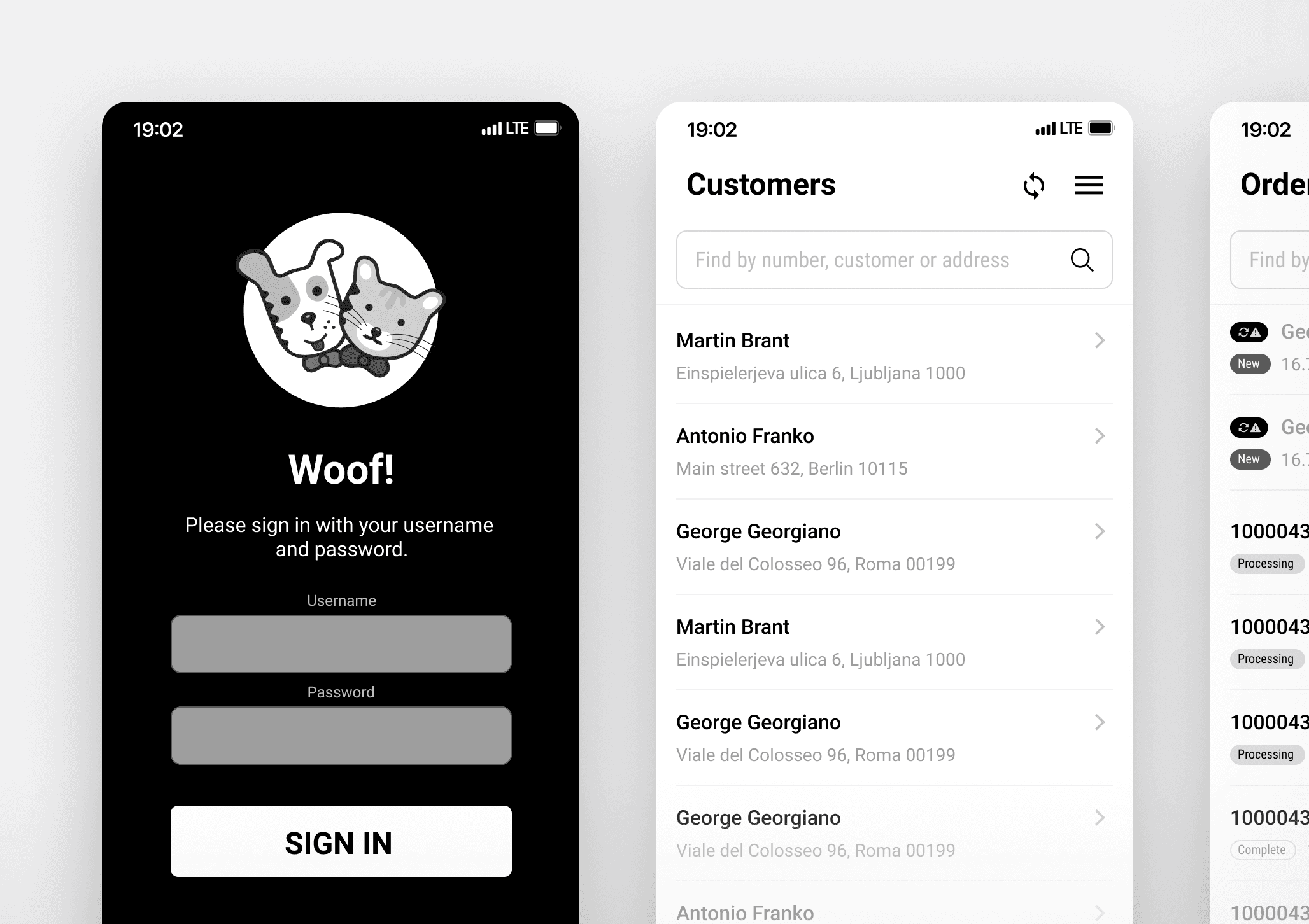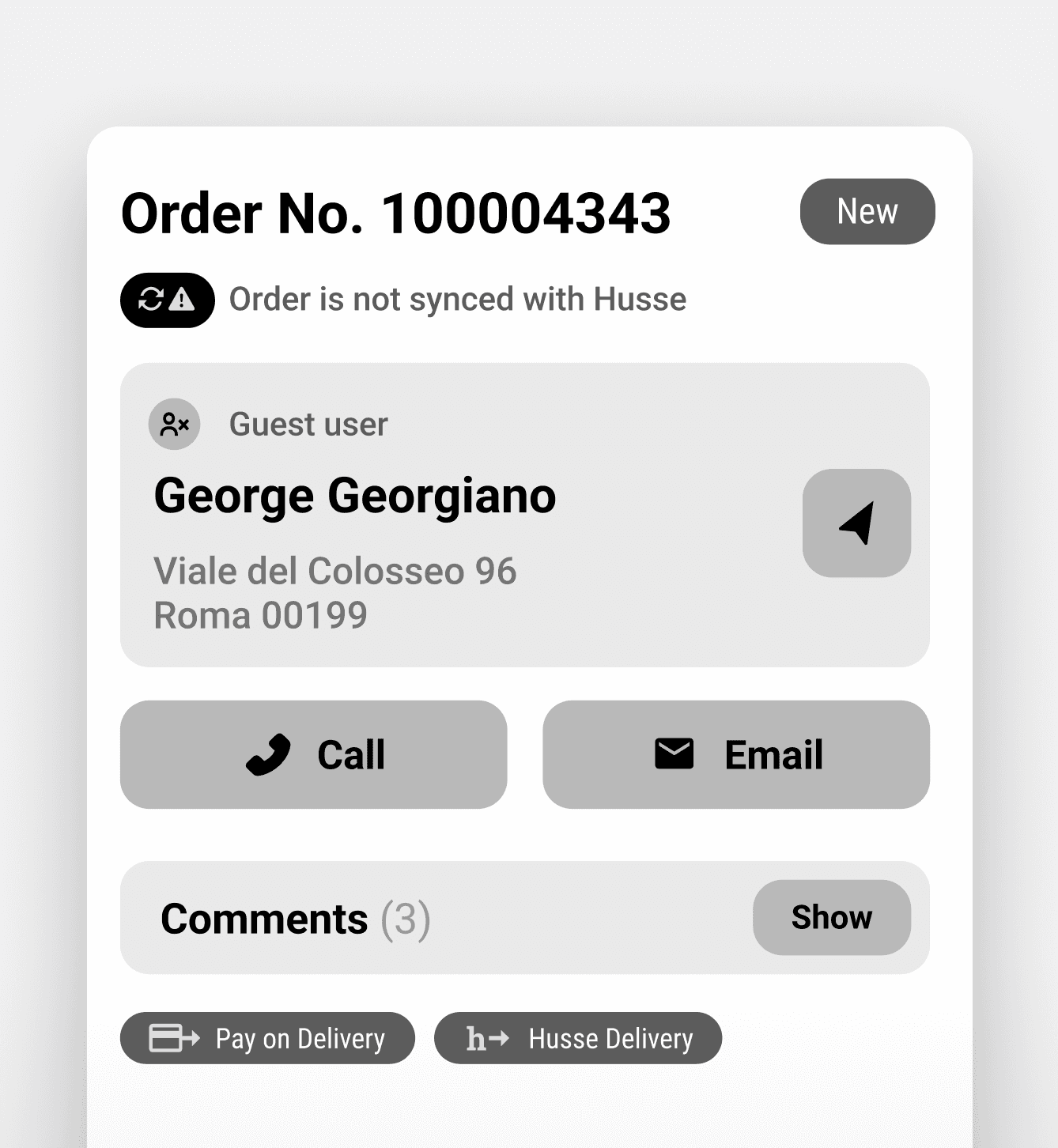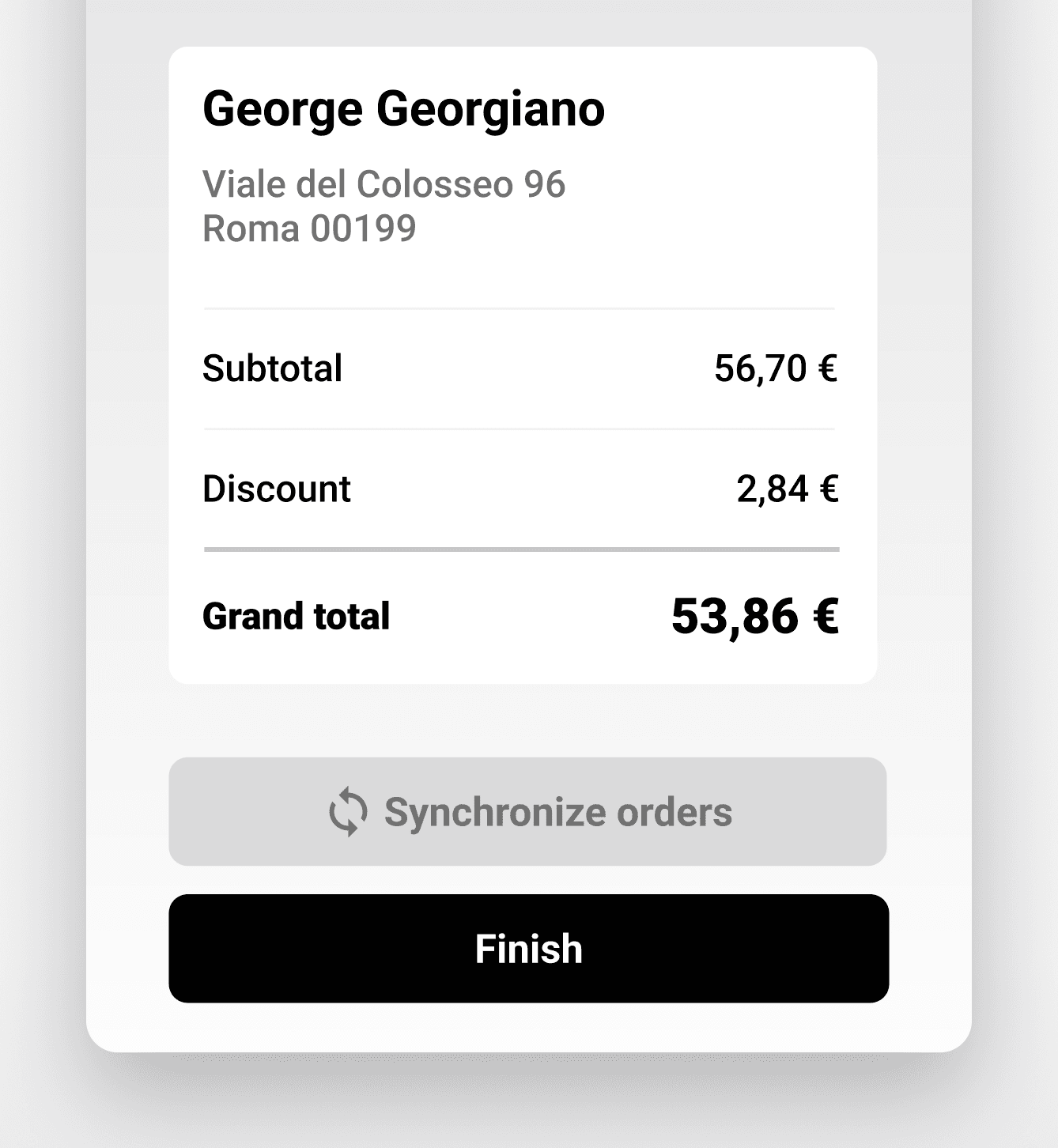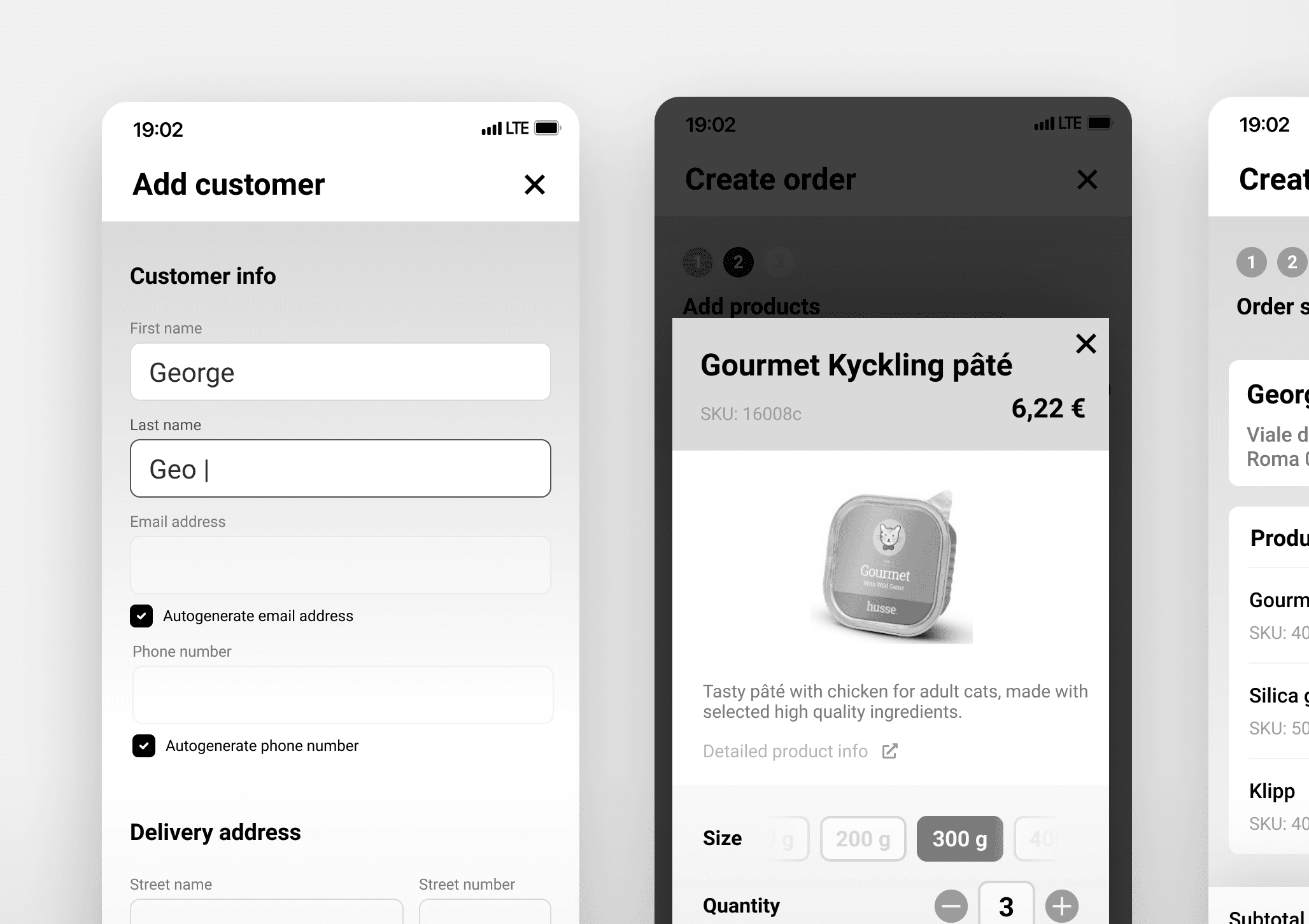 During the UI Design phase for Husse, we concentrated on developing a design system that would not only embody the brand's identity but also prioritize user-friendliness and accessibility. It was essential for the system to be intuitive, guiding users through a simple yet effective process that supports the seamless completion of tasks.
The design process was centered on creating a light and uncluttered visual language that would provide an uncomplicated and clear interface, facilitating an effortless navigation experience. This approach also focused on creating a logical, structured system that would simplify development and ensure a cohesive user experience.
The resulting interface offers a straightforward and pleasant user interaction that simplifies complex processes, making the app not just a tool, but an extension of Husse's commitment to quality and seamless service.
Services performed
Design system development
High-fidelity design development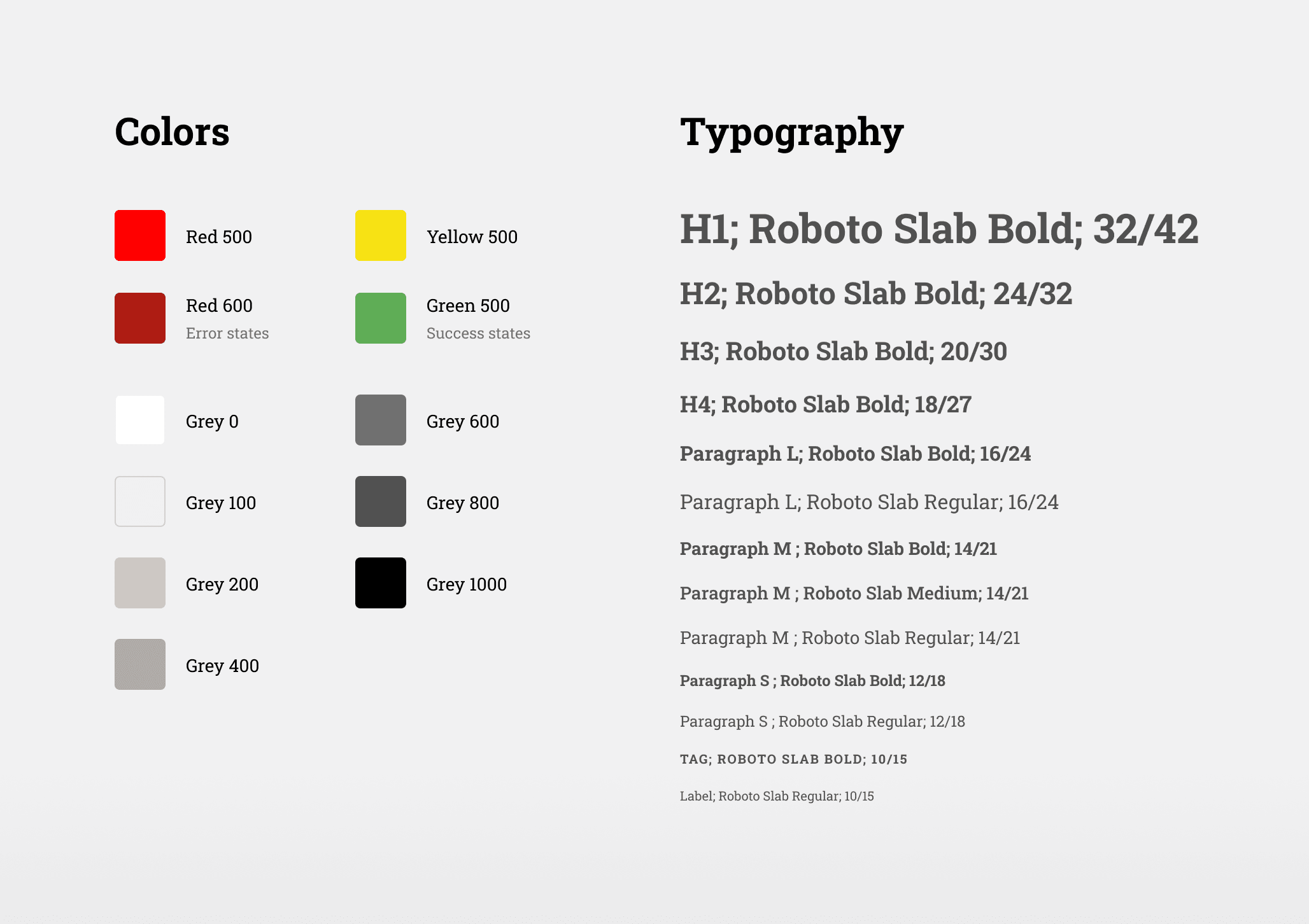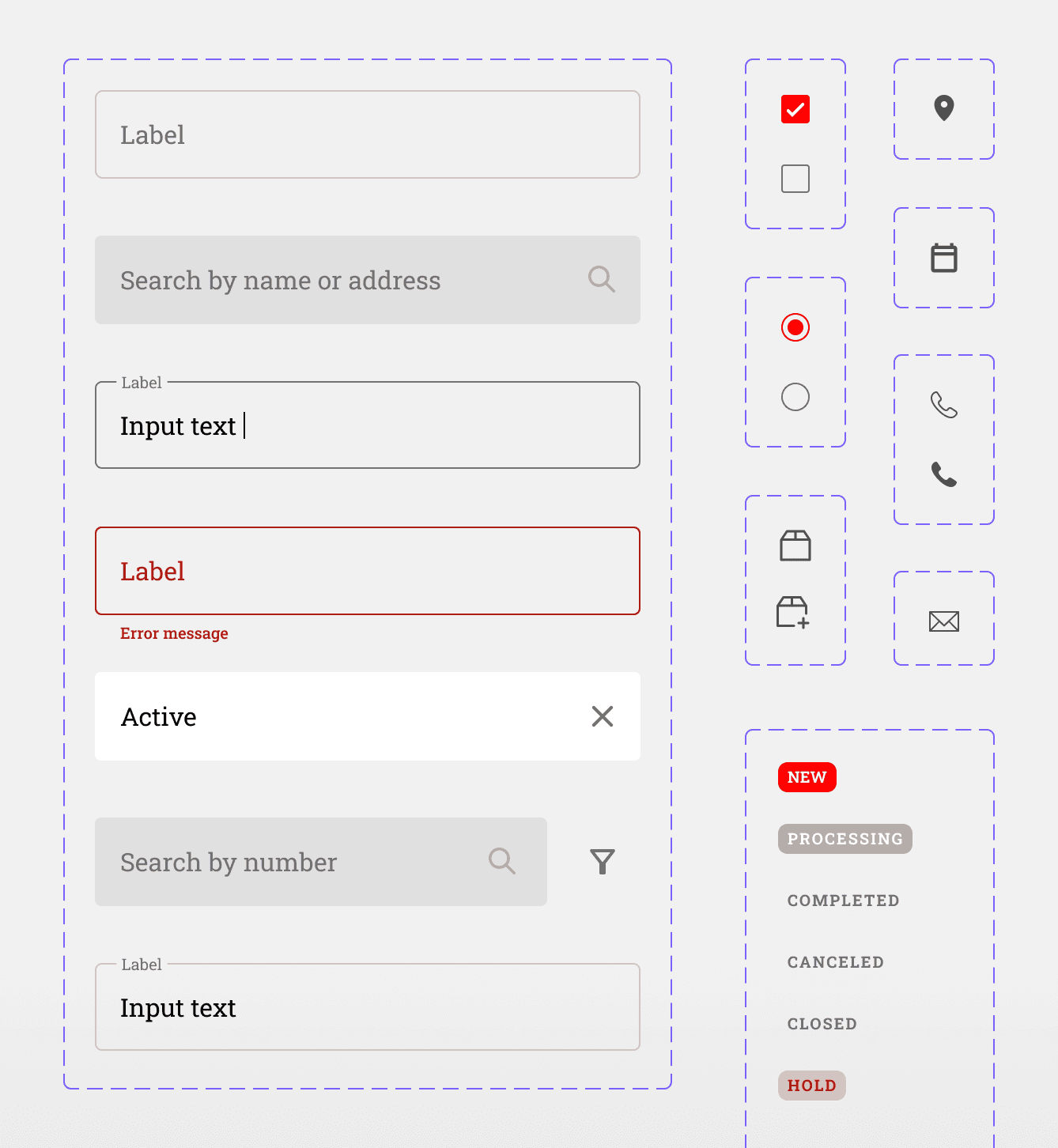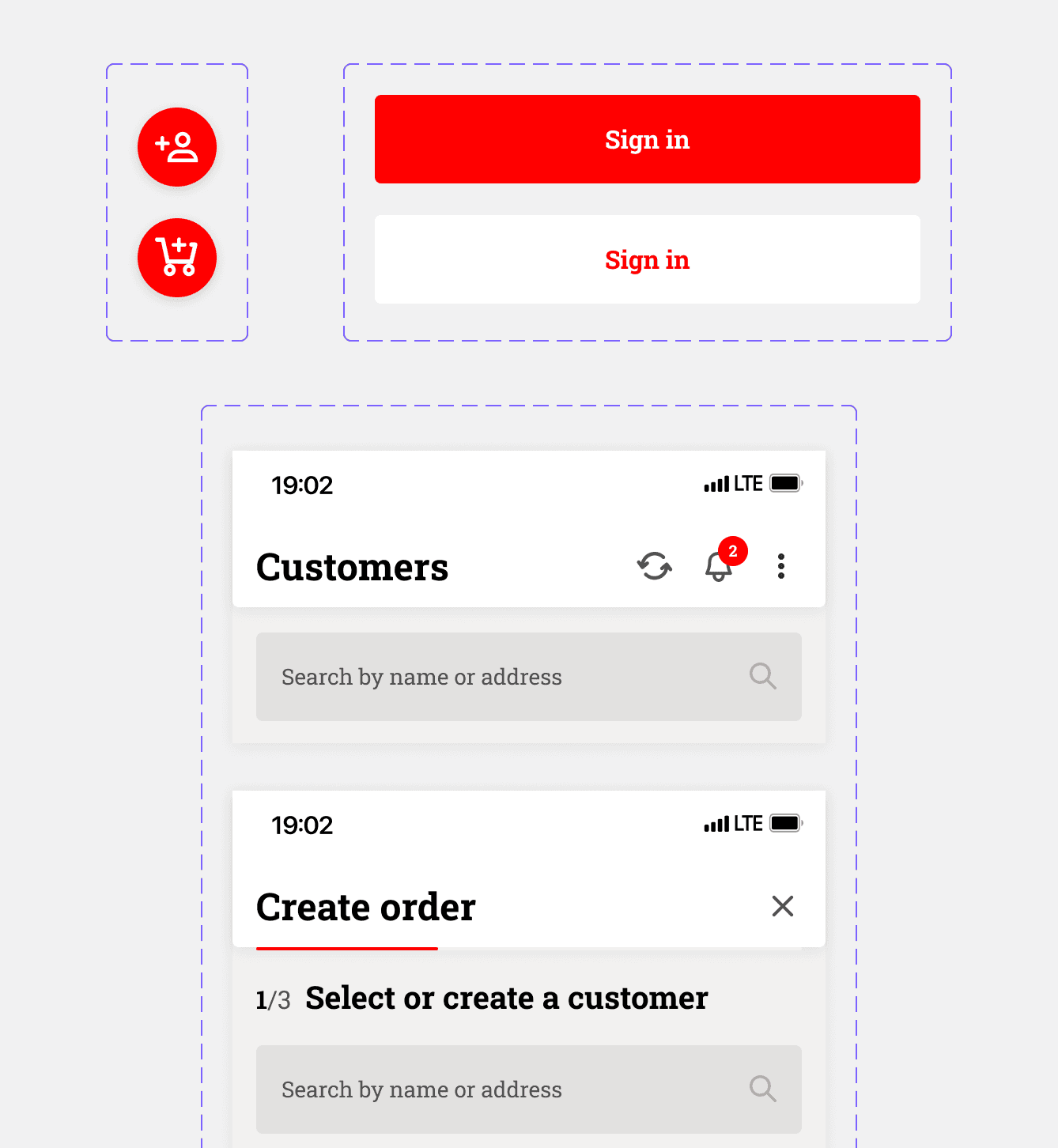 During the development phase, our mission was to breathe life into the previously crafted designs and functionalities, transforming them into a high-quality, operational app. We utilized React Native for its cross-platform capabilities to ensure a consistent and engaging user experience across both Apple and Android devices.
A major undertaking was the integration with Husse's existing Magento API, which involved managing a large volume of data for synchronization. Localizing the app was not just about translating text but also tailoring the product offerings to meet the distinct needs of different markets, which was crucial for Husse's diverse customer base.
We designed the app with an offline-first approach to provide continuous functionality, making it a reliable companion for the sales team, regardless of network availability.
Quality Assurance was integral to our development process, with a rigorous testing regime that maintained our high standards throughout. The end product stood as a testament to Husse's dedication to quality and efficiency, providing their sales force with a tool that was as dependable as it was intuitive.
Services performed
External services integration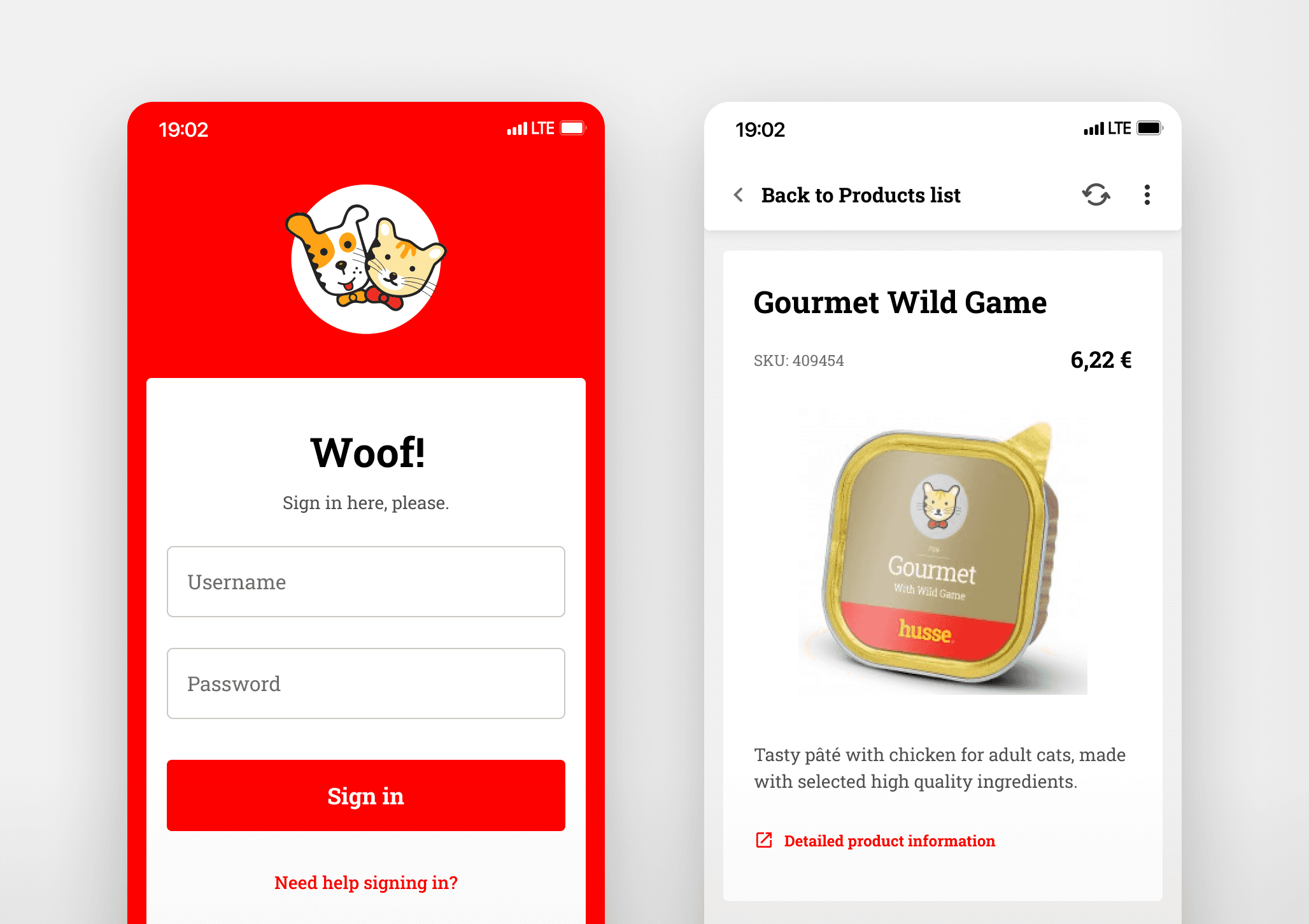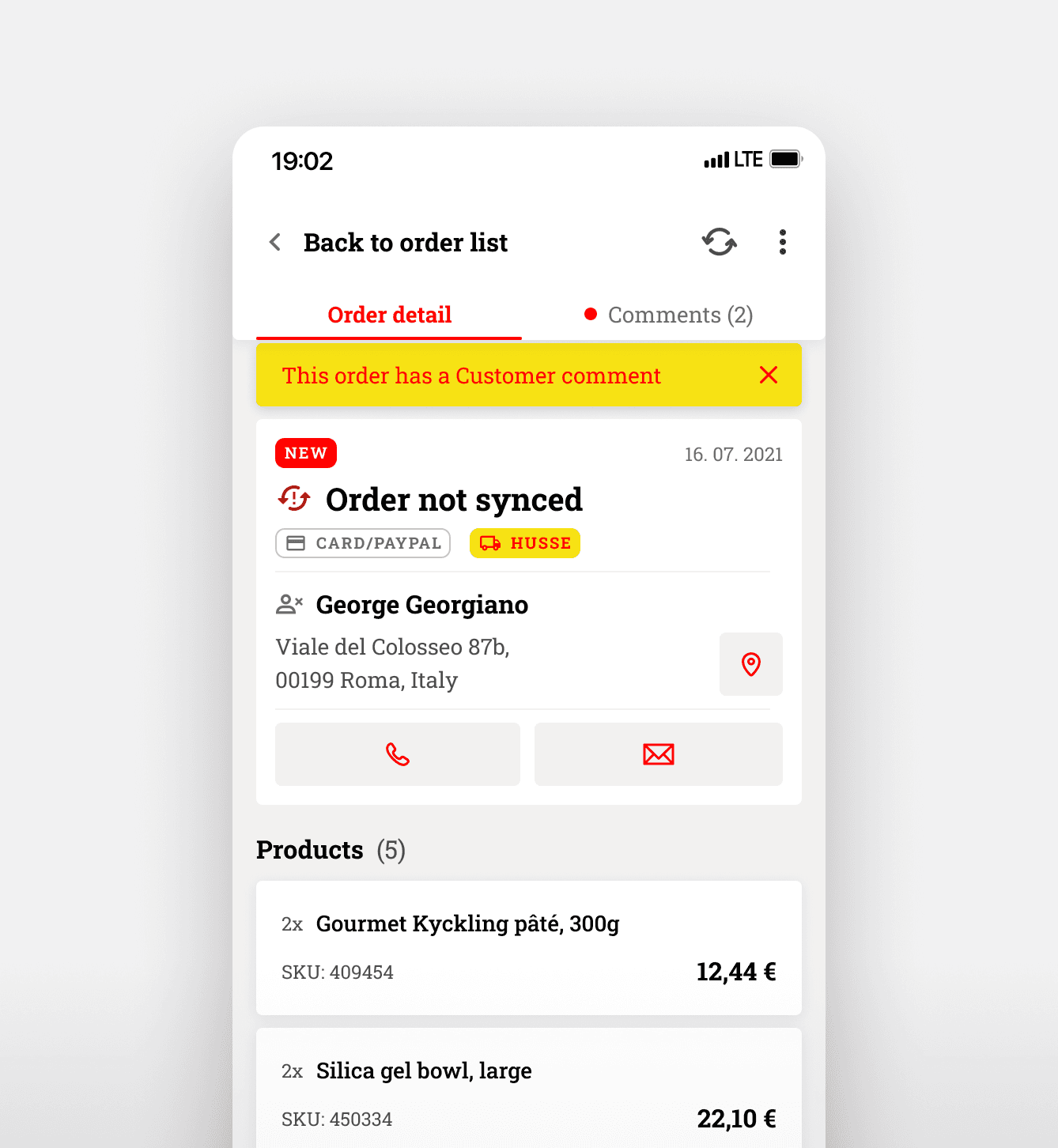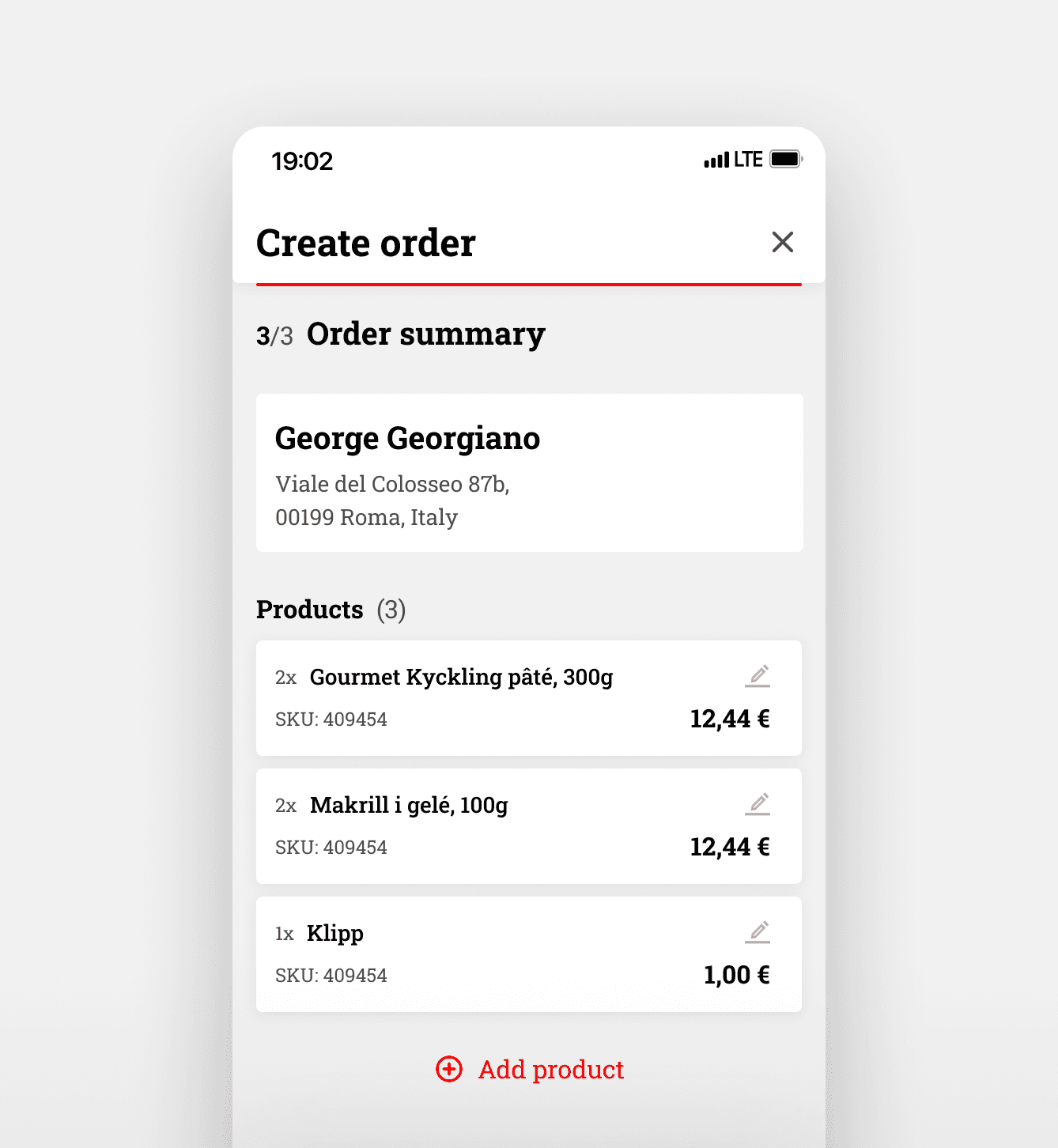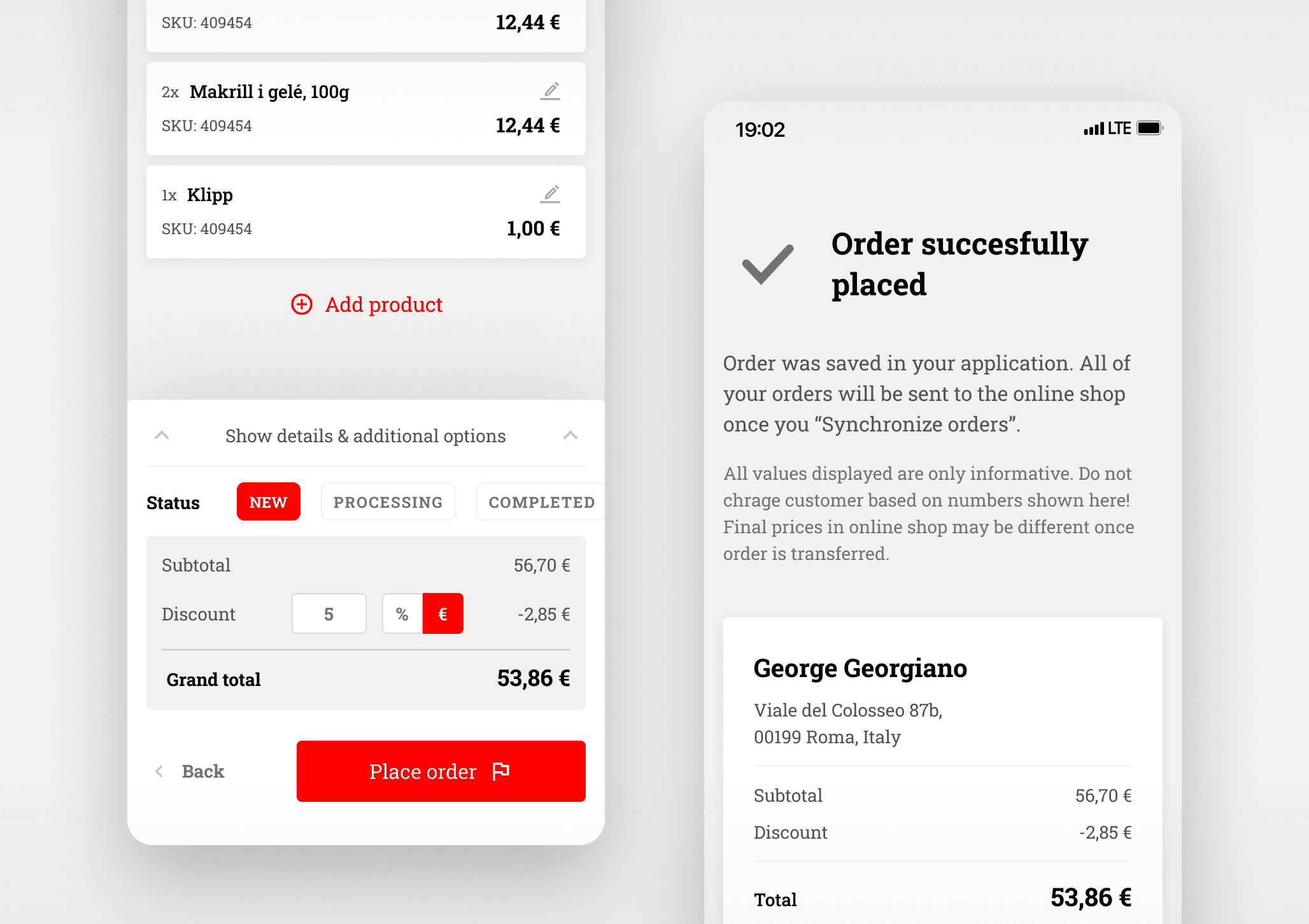 This is where the app was unleashed, helping tails wag all over the world.
Let's schedule a call
Join us on a 30 minute, no strings attached call. Just pick a time that works for you and that's it.